Why Work With Julia?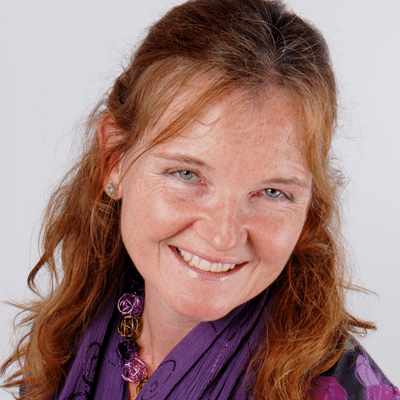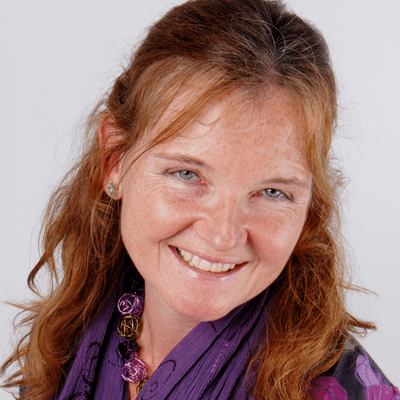 Do you need a steady stream of new leads, new customers and sales in your business? Do you realize that it's a no-brainer for a business to be 'on social media', but you really can't seem to get your head around it, or get the results you hear everyone else going on about? Are you excited about getting social media working it's magic for you (it could be that it's even 'burning a hole in your head' as one of my clients said), but struggling with such overwhelm of info products, blogs and advice, you don't know where to start? Maybe you're in a business with multiple Twitter accounts, for example, but you know that none of them are hitting the spot and actually giving you anything in return.
Then you need me!!
I'll take away the overwhelm, or the not knowing where to start, and give you clarity. I'll help you weave social media into your business to get the results you want and need, without it taking over. In short, I can help you generate enough interests and leads to double your business * (* in most cases!)
In case we've not met before: I am the small business social media expert, an award-winning specialist, helping business owners just like create buzz , leads and sales from using smart social media to add to and amplify your current marketing.
I work with smart businesses from start-ups to those with £15 million turnover, in both B2B and B2C environments – as I find that the variety helps to spark creative ideas which can be used to help many other clients in different ways. But be warned – you and I will only get along if you are smart, switched-on and ready to put in some thinking and some work to ensure you get the results your business deserves.
As a mum of 6, I'm intuitively using my natural marketing skills every day, persuading my children to act in such a way as to generally keep the peace! I'm a bit of an internet-loving geek too, loving the cutting-edge. I was delightedly sending emails ( and awaiting the replies!) back in 1987 using the fore-runner to today's providers – the university network. I've been running Facebook ads for 2 years now, unlike many of the 'experts' who have sprung up over night, but fail to understand the intricacies involved and the thinking required to get the most from them.
So what makes me different from all the other social media 'experts' out there?
Well first off – I practice what I preach:
I've doubled my own business, been featured in the The Guardian, The Evening Standard, Digital Spy, Microsoft.com, been invited to speak at conferences and have landed very exciting opportunities all off the back of my own social media activity. (I've also met amazing people and made lasting friends!)
Just imagine what I could help you achieve?
Second:
I'm a Business Growth Adviser for Nigel Botterill's Entrepreneurs' Circle (in fact I'm the only independent BGA he retained from a group of over 30!). This means that I spend time working at the coal face, immersed in helping ordinary businesses, just like yours, achieve extraordinary results. One of our members increased his profit by 40% on a matter of weeks, another regularly now hits her sales target for the month in a few days. So you could say I know a bit about what it takes to get and keep customers.
(I'm also Nigel's go-to expert when it comes to social media, providing him with strategic advice, training for his staff and having managed all his accounts for over a year ( and being 'very very good at it.')
Thing is, social media is not a stand-alone – it needs to be woven into the DNA of your business (through a process I call Social Chemistry) in order to get the best results. I use all my business growth experience and combine it with my social media expertise to give you an explosive combination (better get those safety specs out!!)
Third:
I get results! Some of the results I have recently helped clients achieve include:
£2,000 of business in 3 tweets
£6,000 of sales in 72 hrs from Facebook
Generation of 2,000 new leads in 10 days
Acquisition of 3 new, high-ticket clients from organic Facebook activity alone (ie. without paying for adverts)
Generation of 60 new leads for under £20
Client closing a deal representing 8,000% ROI on the investment in training with me – within 4 days
Generation of so many new leads from LinkedIn that the business had to take on a new member of staff
Increase in web traffic of 15% for a retail client within days of starting a social media campaign
I am a Ph.D- wielding scientist by training and enjoyed working for 15 years in forensic science. How on earth does that tie in with social media? I hear you ask.
Well – very neatly in fact!
To be good at forensic science you have to pay attention to detail and track everything you do – the same approach is a pre-requisite for getting social working well too.
Social media is, in fact, the perfect match of art and science.
Methodical, scientific thinking is, of course, a real boon when it comes to planning and monitoring campaigns and analyzing results.
Most of all though, for many years I was working at the cutting edge of DNA technology in forensic science – ensuring that systems which worked in rarefied University labs would be robust enough for everyday use with the weight of criminal justice sat on our shoulders, and transferring that technology, through extensive testing and tweaking, into the everyday processes of the lab.
This is an exact analogy with the business world today – businesses who don't embrace the full potential that social business offers will, sooner or later, become extinct, and yet business owners and staff don't have the skills, experience, confidence and knowledge to be able to understand all the geeky details of social media.
My role is to do exactly what I did for the world of forensic science – transfer the sometimes confusing, often-overwhelming cutting-edge social media technology into an easy-to-understand routine, robust, systemised process that can still be interpreted individually and used creatively to generate proper business results.
My strengths lie in both structuring and optimizing the system for your business, aligning the processes with what you do every day already, and in understanding where you and your staff are now, where you need to get to, and how best to navigate the path that lies in between to minimize fear, grow confidence and get the best outcomes.
Little did I know back then, that I was being exposed to the very thinking I would live and breathe now – things like premium service offerings, tracking return on investment and ensuring our offering was exactly what the customer needed.
I led a team of 60 scientists processing the samples required for the national DNA database, working to exacting quality and turn-around-time standards. We regularly beat our own targets!
My training background began when I worked in the Metropolitan Police Forensic Science Lab in London – I wrote the training material and carried out the training for 20+ hugely resistant, highly respected, long-established and dare I say arrogant court reporting officers who didn't believe in this new-fangled DNA testing we were introducing.
I won them around from knowing nothing to being able to confidently stand up in court against the most aggressive defence lawyers in the land defending this new methodology.
Training small business owners and staff presents different challenges but emotional intelligence – understanding mindset, combined with my attention to detail, structured approach, natural enthusiasm and passion to share the amazing potential offered by social media- really helps!! (These qualities also come in very handy in my role as Chair of Governors at our local village primary school!)
I know what it takes to bring about change in an organisation – both on a large scale and also within smaller teams. Introducing social media into the DNA of your business involves lots of communication and organization, however large or small your business. I understand the complexities of resistance and the measures needed to 'sell' a solution and get people up to speed and on side quickly, having successfully carried out similar projects several times over.
It may be that you need a speaker for your next event, or some bespoke social media training for either your staff, or your clients – in which case I'd be delighted to talk through what you need as I love speaking and training and always get a great response.
This is what one client had to say about their recent bespoke staff training session:
"I recently used Julia to run a one day social media training course for my team. The brief was to deliver training that would not get too complicated and which taught my team how to maximise the benefits of using social media in less than 30 minutes a day.
Julia is a passionate instructor and she engaged with the team extremely effectively. Expert in her field, she totally delivered on the brief and then some. We all left the day with a clear understanding of the massive benefits of engaging people using different social media platforms and loads of great tips on avoiding wasting time on stuff that won't work.
If you need someone to help you deliver training to you or your team, then Julia will deliver for you in spades. Thanks Julia, we will be back for more later in the year!"
Tim Savage, Head of Business Growth Advisors for the Entrepreneurs Circle.
If you'd like to read some more – I've been featured in The Guardian:
http://www.theguardian.com/small-business-network/2013/oct/02/winning-new-business-marketingandpr
http://www.theguardian.com/small-business-network/2013/oct/31/marketing-pr-business-growth
http://www.theguardian.com/small-business-network/2013/oct/15/growing-business-online-live-chat
http://www.theguardian.com/small-business-network/2014/jan/16/making-2014-start-home-business-live-chat
and the Evening Standard:
http://www.standard.co.uk/business/sme-digital-marketing/dont-just-talk-to-your-customers–interact-9083578.html
http://www.standard.co.uk/business/sme-digital-marketing/how-to-make-a-small-marketing-budget-count-9083680.html
You might like to check out the recommendations and comments I have accrued on LinkedIn:
uk.linkedin.com/in/juliabramble/
This is one of them:
"Julia has looked after all my social media activity for almost 18 months now and she's done a great job. She's very commercial and understands the business needs of social. She's established herself as a genuine expert and has added huge value to the business not only in attracting new customers but also in tangibly strengthening our relationships with existing customers. I've met many social media experts and Julia Bramble is, without a shadow of a doubt, one of the very best."
Nigel Botterill, multi-award-winning entrepreneur, who has built 8 £million businesses from scratch in 8 years.
And another:
"You are brilliant. I've tried some of your ideas and you have probably seen the results. Just this morning as a result of your advice the BBC have made contact, the daily Telegraph have retweeted us and also placed us on one of their web pages …."
Andy Turner, Brothers on Bikes.
Here are two testimonials that haven't made it to the online airwaves yet following intensive one-day social media strategy sessions:
"Hey Julia, thanks for being a great sounding board & ass kicker yesterday. Brain was suitably discombobulated, but this quickly gave way to a strategic clarity of what I must do to become a millionaire next year. I knew you would be more than a Social Media Queen & you didn't disappoint."
Dave Stickland, Director, The Store Guru
"I am pretty switched on when it comes to digital marketing. I know what is going on with social media. I have heard all the chat and hype but I am sceptical that I will be able to deliver a good RoI from investment in social media time spent. As an expert in my field, Infusionsoft, I am smart enough to know that I should talk to an expert if I want the best insight. That is why I invested a day of my time (and a few pounds) to talk to Julia. We spent a morning drilling into the tactics and an afternoon pulling together strategy. This outcome was a 3 month plan. Simple, progressing and dynamic.
Highly recommended for serious business owners who value expert advice."
David Holland . The UK's leading Infusionsoft expert
For a no-obligation chat to work through exactly how we could get social media growing your business, please click here.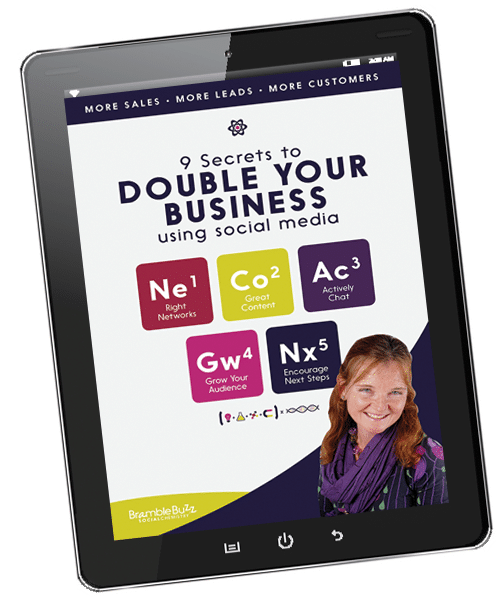 Grab your free copy of my essential guide and discover the secrets to creating a social buzz that builds your business.