About Social Media and How it Will Help Your Business Grow
Exposure to 30 Million Facebook Users, 12 Million Tweeters and 8 Million on LinkedIn is a Valuable Resource
If your business is not making effective use of social media, you are passing up the chance of communicating value to literally millions
Social media networks like Facebook and Twitter were set up literally for people to be social with each other – to share news, chat, updates, to learn new stuff, to be entertained and more recently, to shop.
As a business you have the opportunity to join in those conversations and situations, in a way in which your presence is welcomed, unlike the traditional interruptive marketing model.
Speak to Potential Customers in a 'Non-Salesy' Way…
You have the opportunity to demonstrate your core values, what your brand stands for and how you can help, in a very non- salesy way.
In other words, you can begin the 'know, like, trust' process that inspires strangers to buy from you, after all – what is the number one job of any business owner? To get and keep customers.
If you're not using social media effectively, then you're missing out on one of the best ways known to man to meet this objective.
This is essentially how Bramblebuzz works to achieve the results you are looking for from social media.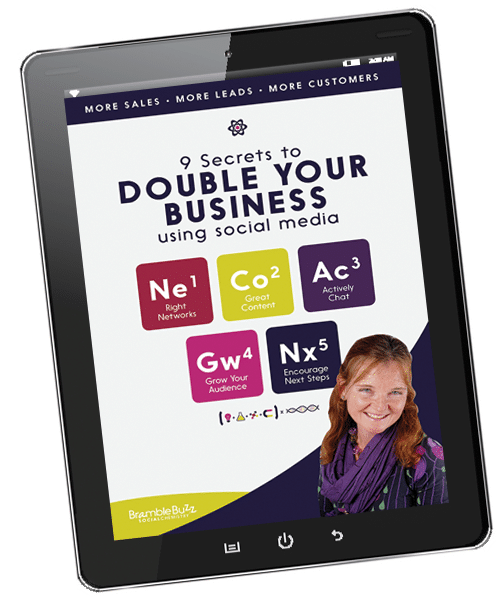 Grab your free copy of my essential guide and discover the secrets to creating a social buzz that builds your business.