I need coaching and support so I can effectively and confidently provide social media services to clients
Are you a provider of marketing and /or PR services to clients? Maybe you do web design, SEO or PPC for other businesses?
Are your clients and potential clients now asking for social media support and advice, which you want to provide but don't feel qualified to do so? Or do you have a basic knowledge of which buttons to press but, hand on heart, don't feel you can offer the quality strategic advice that your clients deserve? Or do your clients want a managed social media service which you just don't have the time to provide for them?
I can completely understand your situation as I help businesses like yours on a regular basis. Working closely with you, we can do everything from drawing up (and executing if you need it) a strategy for a single client, providing back up for you when you train a client, train a client on your behalf, white-labelled as your business, or manage and execute the entire project of getting a new client from zero to socially-media savvy! We can also provide a white-labelled social media management service for you, so you can rest assured that your clients' accounts are in the best hands!
Additionally, I am increasingly being asked to provide coaching to B2B businesses who need to support their clients with social media. As such, I have developed an intensive coaching programme designed to get you social media savvy  for your clients, I can provide intensive coaching until you are ready to help others. (And why don't we have a look at your own social media activity and strategy while we're about it?)
(Coaching can be face-to-face or on Skype or a mixture of both – whatever fits best!!)
The other area you might want to consider is … updates. The social media  world changes all the time – literally by the hour! How can you possibly wade through every blog article and webinar that comes out every day to keep up to speed with it all? Well. I've thought of that too! I'm very happy to provide an update service that gives you all the information you need to know about the changes that will affect you and your clients. The relevant changes. Not the fluffy, web-speak stuff that's only applicable to geeks or world-wide brands. The stuff that's going to help you really get the best for your clients and make you appear really well-informed and expert in their eyes.
Please request a free call so that we can discuss how I may be able to help you!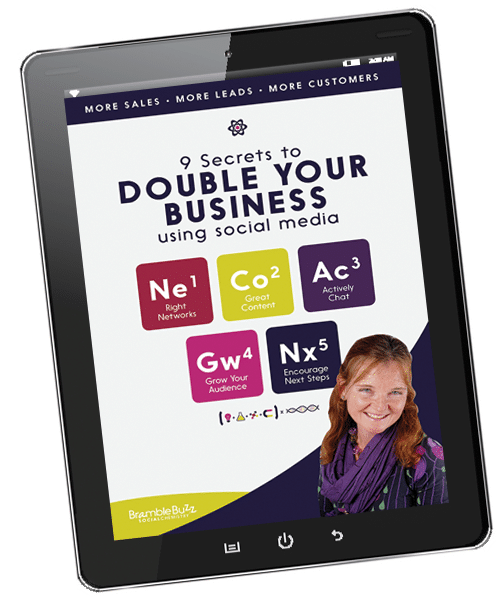 Grab your free copy of my essential guide and discover the secrets to creating a social buzz that builds your business.