I need to get results from my social media – think I need a plan!
As with anything in business, and in life, if you don't have a clear idea of where you want to get to, it's very difficult to map out a direct path there. That means there's a high chance you'll get blown off course and not ever get to where you wanted to be. You won't be surprised that this is true of social media too!
Social media has huge power – to get your business known, to get you recognised and to help you grow your business massively. It is an absolutely essential marketing pillar for any business wanting to go places in the 21st Century.
BUT don't think that just by setting up a couple of accounts and doing the odd post that you're going to get all the success you hear other people talking about.
You might get lucky … you might be like one of those ordinary people who gets spotted by a talent scout and rocketed to stardom, but you will greatly improve your chances of doing this by having a clear plan in place.
You need a social media strategy, based on your business goals and objectives. I can help by creating this with you. And the key word here is create – there is some basic stuff that needs doing regularly, but the excitement and fun comes from the creative ideas we can layer on top of this. My ideas come from my experience of working with other clients, from brainstorming with other social media experts on an almost daily basis – sharing great tips and ideas, and from my continual reading around best practice, current trends and most importantly, what's working!!
I would be delighted to discuss ideas for this with you – please email me.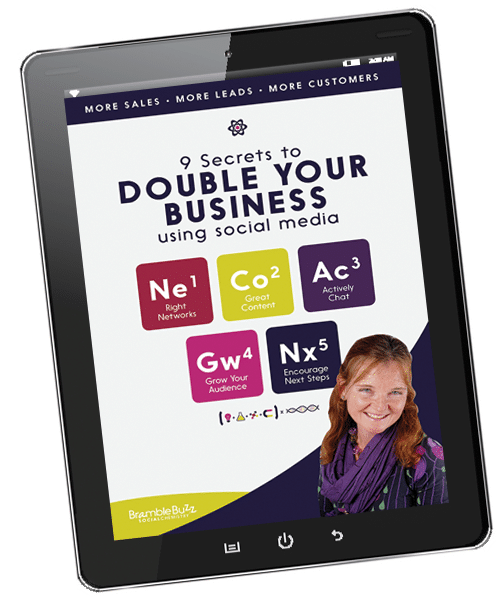 Grab your free copy of my essential guide and discover the secrets to creating a social buzz that builds your business.