I'd like some training in social media for me or my staff
I love nothing more than to share my knowledge and experience of using social media with everyone I can! My passion is to get businesses using it to best advantage. You will find, therefore, that I put  lot of energy and thought into training.
I offer training at every level, from group workshops to give an overview of what social media can do for you (so that you can make some informed decisions) to network-specific workshops to focus on each major platform at a time, to individual, bespoke sessions tailored to your business and skills set.
Bespoke sessions can be delivered in-house, either with individuals, or to a group of staff and are a cost-effective way of making sure the right people in your organisation have the appropriate skills for the social media activity you want to undertake.
Whatever the level of training, one thing I don't do is just show you which buttons to press and leave you to get on with it. This is the approach which I think gives social media a bad name as how on earth are you then going to be able to use it effectively?
Even at broad-brush workshop level, I encourage you to think strategically about the results you want to get from social media and how you can achieve them. This approach then runs through all the other training I offer.
If all you want, however, is training in how to get going with the major social media networks and the basics of the processes involved, I have an online training package on offer here.
To find out more about upcoming workshops, or how we could devise some best-fit training for you and your business, please call, email, text, or hook up with me on social media!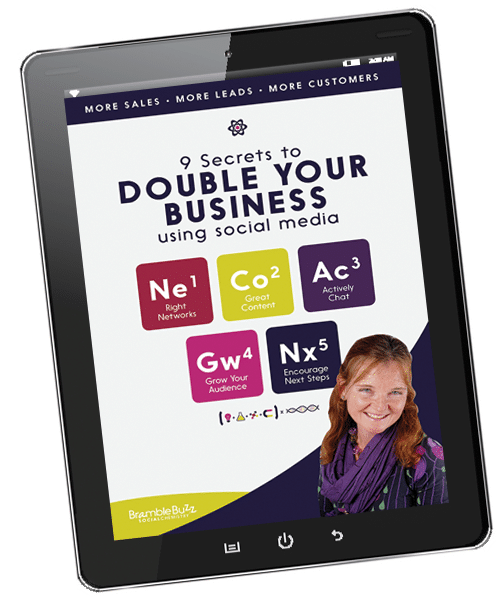 Grab your free copy of my essential guide and discover the secrets to creating a social buzz that builds your business.