'Doing social media for your business' is much, much more than learning how to tweet, post something to Facebook, or make a connection on LinkedIn.
Getting results for your business from social media, or socializing your business, involves putting social media at the heart of what you do, rather than thinking about it as an after-thought. This can be achieved seamlessly and effectively, but only when you have a properly planned strategy in place.
Getting this bit right involves weaving social media into the DNA of your business, through a process I've coined 'social chemistry' - this diagram shows how it should sit within your organization: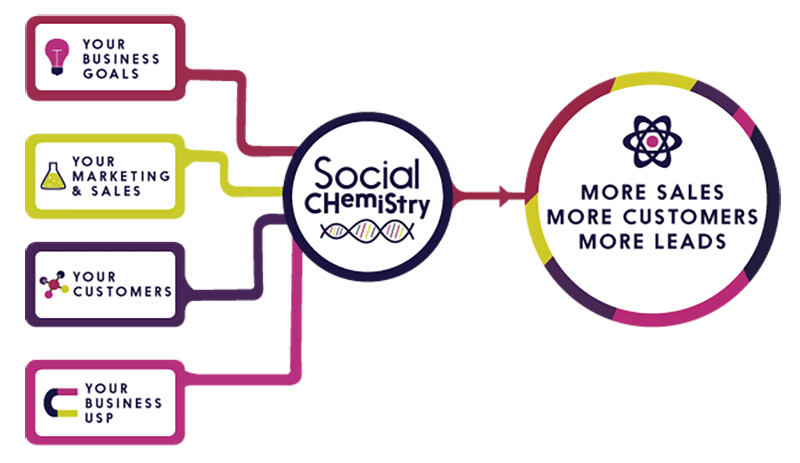 When you get this right, the results are amazing - you could generate enough leads from your social media activity to double your business, for example, as many of my clients have.
Other goals might be to grow brand awareness and credibility, generate speaking opportunities, coverage in national papers or the radio, or sourcing of JV partners, for example. Put simply, using social media really does open up a land of opportunity for you that sometimes you can't plan for or predict - make the most of this and create your own luck by getting the basics right!
So, you're clear on your goals, and your ongoing marketing and communication plans - what next?? You're ready to create your very own success formula. That is - a social media strategy that combines the unique positioning of your business with the messages that will attract and talk to your ideal customers, and align with your sales process (even if the 'sale' is to acquire a JV partner, for example.)
Sounds like a pretty tall order? Well, Rome wasn't built in a day, but with research and planning, it's entirely doable.
You now need to work through how this strategy translates into regular social media activity (this is the exciting bit!) and how you will create, collect and collate all that juicy content, and, even more importantly, how you'll monitor your results..
This diagram shows the elements you need to combine to get your own success formula working in your business: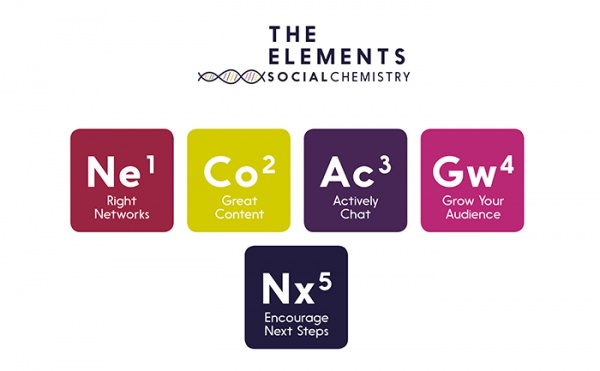 Whatever results you need social media to deliver for you, you'll get the best by making sure you're using the right networks and optimizing your profiles there.
You'll need to regularly share content that attracts and engages the people you want to interact with, and that encourages them to take the next steps with you - whether that is to visit your website, or bricks-and-mortar store, call you, attend an event, download your leadbait in exchange for their details, enter your competition, or buy your products.
When you add regular monitoring of progress against goals and growing your audience into the mix, you'll see the magic (or should that be chemistry??) start to happen pretty quickly!
It can be quite daunting trying to fit all this together, and that's before you start thinking about crafting individual posts and tweets, each designed to encourage different actions, taking into account the effects on your SEO, or planning in Facebook and Twitter adverts and contests.
That's where we can help - we'll work with you, wherever you are on your social media journey, to audit what you're already doing, advise on strategy or plan specific campaigns. We can work with you 1:1 or in small groups, on a one-off basis, or through an ongoing training or mentoring programme.
We're passionate about getting social chemistry working for you as we know what it can do for your business.
To arrange your initial call, just click the button below: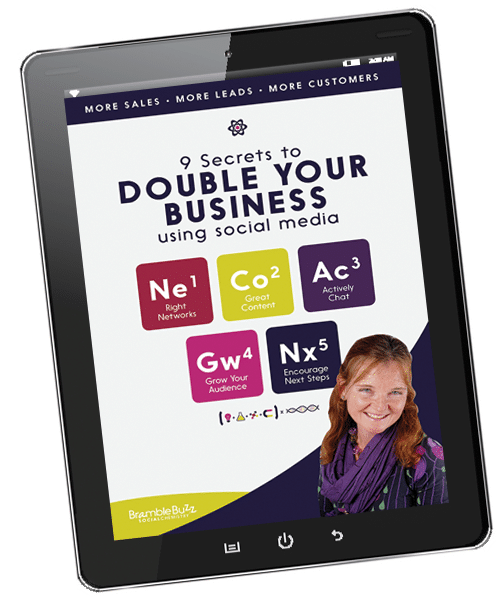 Grab your free copy of my essential guide and discover the secrets to creating a social buzz that builds your business.