Workshop Style Training
Have you e
ver gone to a day-long training session which promises to teach you all about online marketing, and covers 4 social media networks plus a bit of SEO and Google ads thrown in for good measure? Did you come away feeling that you must be stupid as you didn't know how to implement it all?
Well, guess what? If you didn't get what you needed from the course that wasn't your fault – that was down to the construction and delivery of the content.
You might like to try my workshop-style training as an alternative – it's refreshingly different.
First off – I don't cram the room with as many people as I can muster, no matter how cost-effective that might be – at the end of the day the value is in you learning, not a quick buck for me.
Second of all, it is mighty confusing to jump from talking about one network or concept to the next, so I deal with one at a time, to make sure that you have a chance to focus on getting to grips with one way of working before moving on to another.
Training in a small group in a workshop environment can be really beneficial as it allows you not only to learn new information, but to work at your own pace and to learn from the queries and discussions raised by others.
I limit workshop size to a maximum of 6 people so that everyone can use a laptop if they wish to work along with the content and get individual attention from me as we progress through the subject.
I provide workshops on use of all the major networks and also run a workshop on devising your own social media strategy.
This is what one of my clients had to say:
"I was badly in need of someone like Julia to help me understand the full potential of LinkedIn and her social media workshop was a morning very well spent. Julia's personable approach made it an enjoyable learning experience and I'm now busy trying to put all her advice in to practice! I'd recommend Julia to anyone who wants to know more about making social media work for them and their business."
Sharon Goble iMedia
So, if you would like to learn how to use social media networks at your own pace, in a comfortable group environment, get in touch for further details.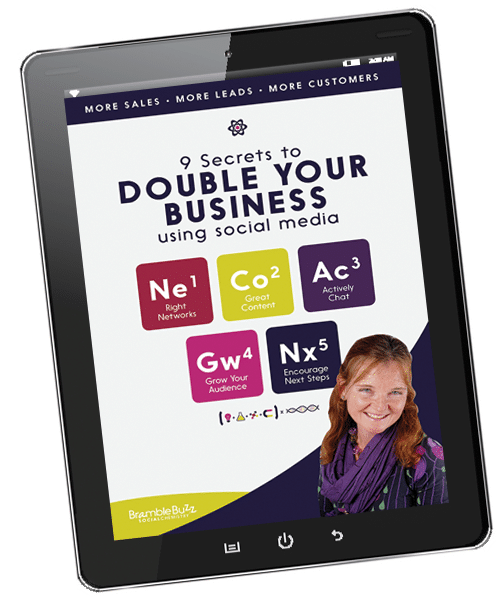 Grab your free copy of my essential guide and discover the secrets to creating a social buzz that builds your business.