Is social media working for you?
I'm so glad you're here because I want to share something with you …
While social media marketing can be amazing (it's how I attract all my clients), it really doesn't need to be the overwhelming, time-eating dark art that so many businesses experience.
Let me show you how…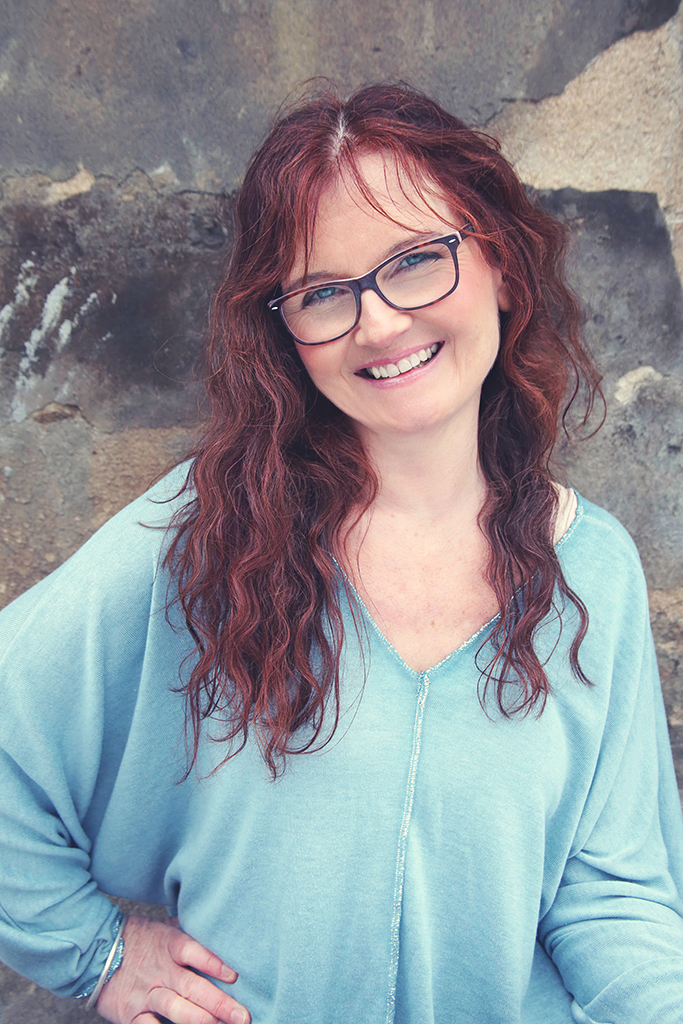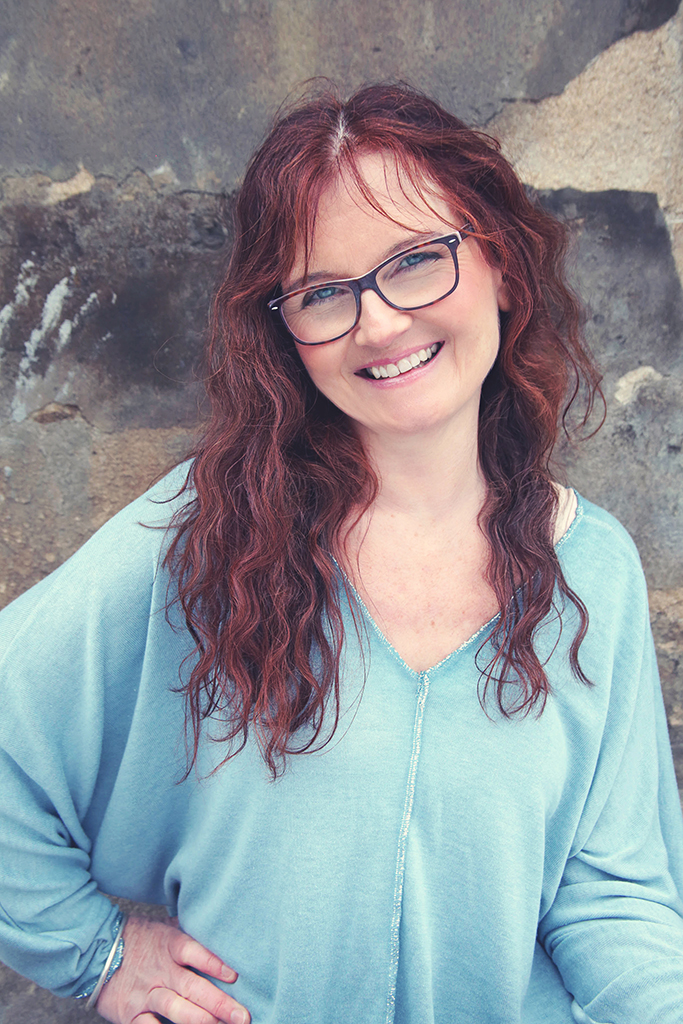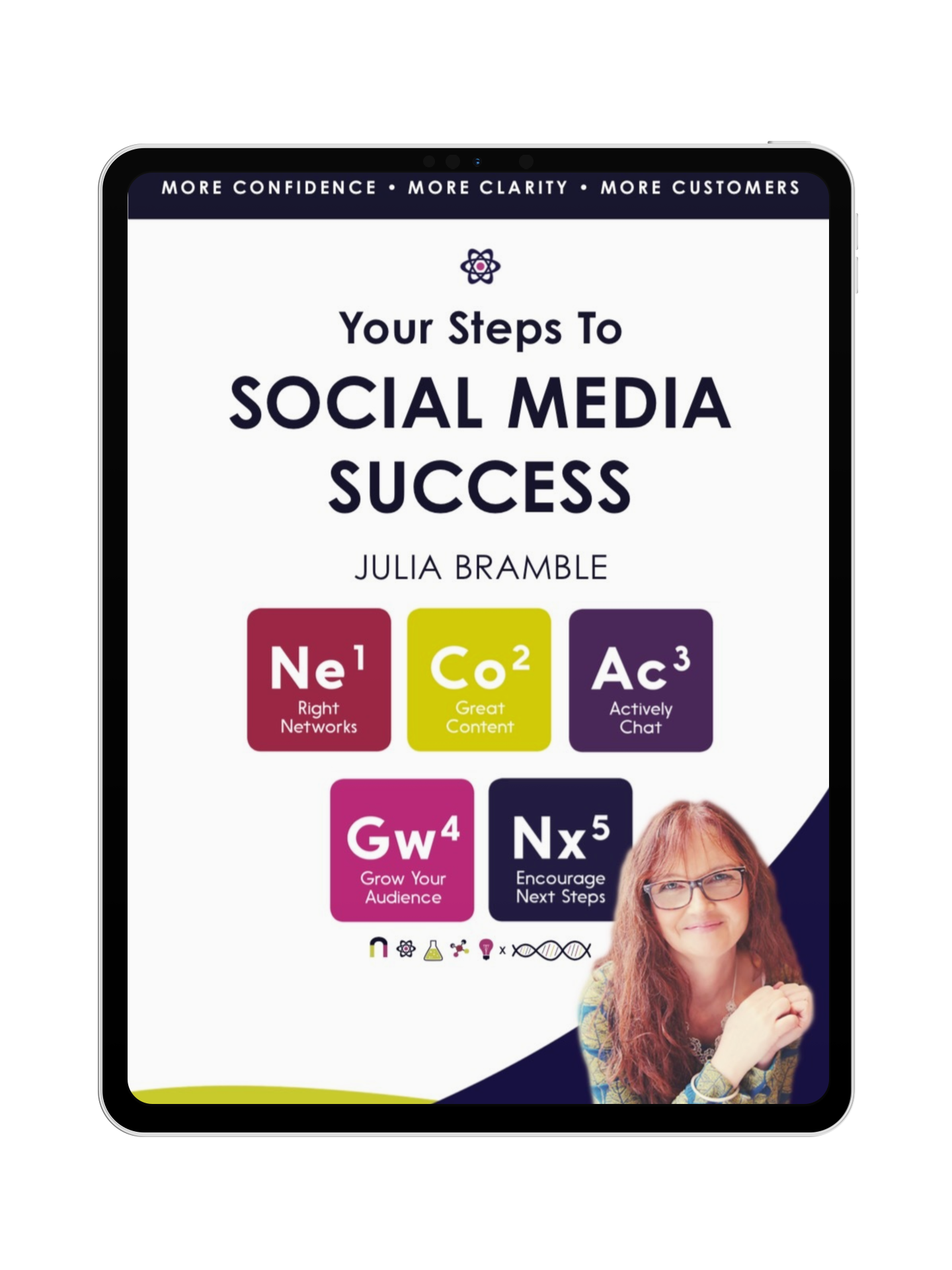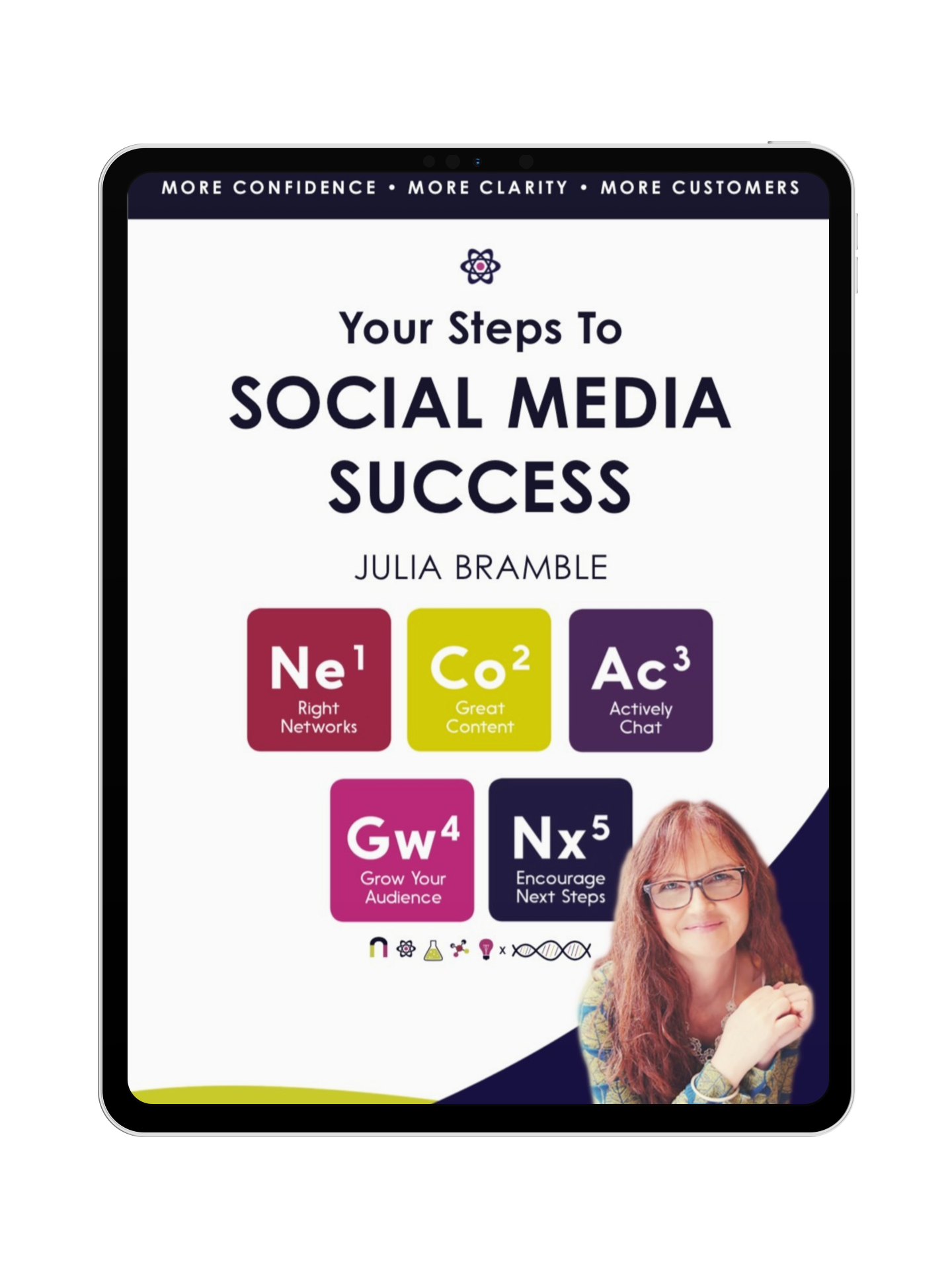 Download your FREE guide
Your steps to 
SOCIAL MEDIA SUCCESS
Grab your free copy of my essential guide and discover the secrets to creating social media success without having to spend any more time on it.
If you, like so many small business owners and small marketing teams are putting time and effort into social and not getting the results you want, I feel for you.  
I know it's soooo frustrating, and I really want to help! (Or if you're just getting started – my input will help you avoid the mistakes and distractions most businesses get sucked into.)
The thing is – you don't have to be …
on every social network

on social media 24/7

'salesy'

using crazy complex 'funnels'

livestreaming everything that moves
to get great results.
In fact, most of the time you DON'T NEED TO PUT IN ANY MORE TIME to your social media to get the results you want– you just need to change how you do it – a bit of re-engineering!
From working with 100s of clients, and training 1000s more, I've boiled down the 5 simple elements that you need for social media success.
They are:
Pathway:   A pathway to allow your followers to easily become customer
Picture:   A clear picture of your business and the impact you make
Posts that Pop:   Posts that inspire reactions – from attracting eyeballs to calling you
Presence:   Your posts being visible to the right people (speaks for itself doesn't it?)
Participation:   Talking – from replying to customer queries to chatting about a local event
No matter what social network you're on – these same elements apply.
See – I said it wasn't complicated!
What's holding you back?
Maybe there's only one area that's holding you back, or maybe you need to re-engineer all five. However you decide to work, improving even one element will give you much better results for your business AND a spring in your step from all your new confidence!
If you want some advice about the best course of action for you, please email me and we can chat.
Or, if you want to get started straight away, why not grab my free checklist and do a mini-audit?  
Julia is an expert in the field of Social Media. Her knowledge of the subject is first rate and her ability to help people understand and implement social media and all its nuances is outstanding. If you haven't hired Julia yet for presentations on the subject, then please do so. You will not come across a more learned individual on the topic, nor such a spectacularly popular presenter. Thank you Julia for everything you have done and are doing to help us grasp and benefit from this ever-changing industry! 
Julia is my go-to expert when I need a strategic sounding-board for social media, and is an absolute genius when it comes to impactful Facebook advertising. Rare are the experts who truly tune into their client's world, aims and needs, and understand the importance of crafting an approach that is truly aligned to brand and values – Julia is one such rare gem in the world of social media marketing. If you're looking for a social media strategy partner who will deliver and walks the talk, Julia is your woman!
Are you on Instagram? Let's connect
I'm a big advocate of understanding your audience and tailoring your marketing approach accordingly. So when I mentioned to a friend that I needed help launching new social channels for our SMB audience he recommended engaging with Julia. We scheduled 3 consecutive weekly workshops with my team, executed superbly by Julia. She is incredibly knowledgeable about using Instagram and Facebook for business purposes but also has a great way of engaging people. My team were totally fired up with ideas and we were able to put a really practical activity plan together after the workshops. That was three months ago and we are very happy with the results. Julia checks in regularly with us to see how we are getting on. I wouldn't hesitate to recommend Julia to others (in fact, I already have on several occasions).
Julia is a great speaker who knows how to engage an audience. It was a pleasure having her speak at our very first ATOMICON conference on Facebook Advertising. Would highly recommend her.
I first met Julia at Social Day Birmingham in 2017 – I was an attendee at the event (I'd never been to anything like that before) and Julia was the opening keynote. I was drawn to her instantly, she has a very kind, warm, friendly style of speaking and she certainly knows her stuff! During her talk, she asked for a volunteer and I was the lucky one that was chosen! Watching and interacting with Julia that day sparked an interest in Social Media and speaking, she was truly inspiring! Fast forward two years and not only have I spoken at events, but I've also run my own conference (FINE – Fitness Instructors Networking Event) and Julia has become a great friend whom I know I can go to for support and guidance! Promoters, you definitely need to get this lady on your speaking line up, she's incredible and she changed the direction of my career!