Coaches, Experts, Advisers and trainers – is your social media letting you down?
Are you putting your heart and soul into creating fantastic blog posts, YouTube videos, and/ or podcast episodes, only to run out of steam when it comes to your social media? So you try not to look at your pages and feeds too often as it just makes you shudder.
BUT how you appear on social media is sooo important! In fact, studies show that a staggering 78% of consumers who engage with businesses on social media are more likely to become loyal customers. Just how much are you missing out on because of the current state of your social media, despite your brilliant content elsewhere?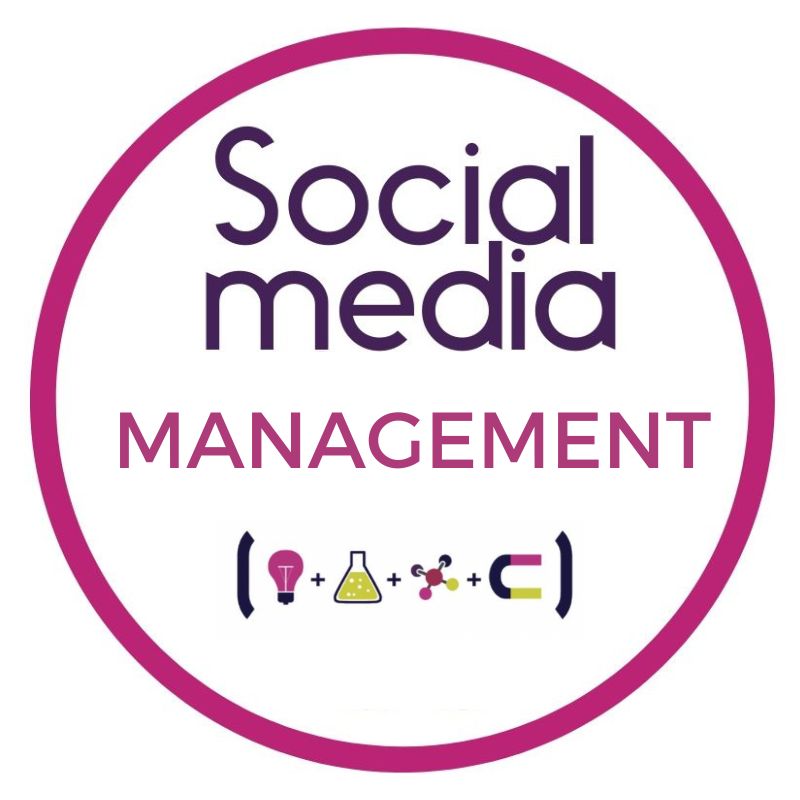 I get it. I know you'd love to look great on social and to be attracting more ideal clients there, but you just don't have the time or, let's be honest, the motivation to get your social media sorted, on top of everything else.
That's where I come in. I'm here to be your dedicated social media partner, taking the burden off your shoulders and making the most of all that amazing content you create. I'll help you showcase your expertise and build those all-important relationships like never before.
Unlock the Benefits of a Stellar Social Media Presence
With over 12 years of experience supporting small businesses just like yours, I can't wait to maximize your impact on social media, while you focus on what you do best. Here's what you can expect:
Enhanced Brand Image
I'll ensure your branding shines consistently across all the platforms you choose, giving your business the presence it deserves..
Strategic Brilliance
In discussion with you, I'll develop a customized social media strategy that supports your goals, with content themes and a posting schedule designed to attract and engage your ideal clients.
Compelling Content
I'll transform your blogs, videos, and/ or podcast episodes into social media posts that really make the most of all the hard work you put into creating your content. The posts will capture attention, and showcase your expertise, raising your visibility as the go-to expert.
Increased Reach
With my expertise, you'll reach a wider audience than ever before, creating endless new opportunities for business growth and success.
Credibility and Trust
A strong social media presence establishes you as an authority in your field, building trust and confidence among your followers.
Consistent Prescence
Say goodbye to sporadic posting and hello to a consistent social media presence that resonates with your audience. Get ready to make a lasting impact online!
Engagement and Connection
Building a vibrant community around your brand is getting more important every day. I'll actively engage with your audience, respond to comments and messages, and nurture meaningful connections on your behalf. This will build credibility, expand your reach, and grow a community of loyal advocates and potential clients.
Pride and Confidence
Imagine finally feeling proud of your social media feeds, knowing they truly reflect the amazing work you do. As one of my clients put it, "After 5 years of trying, I'm finally proud of my social media feeds."
Content Calls
We schedule regular calls to capture those authentic moments from your everyday business life. I'll use them to create unique, authentic social media posts that will accelerate the building of trust and relationships.  
Strategic Engagement Research
Two-way engagement is vital on social and proactive engagement can rapidly boost the impact of your social media activity. But who should you respond to, and what conversations should you be joining in with?
This upgrade to my management service is where my 12 years of social media savvy really shines! I'll actively research and identify the right people for you to connect with and the conversations for you to engage in. This approach often starts to get results almost immediately.
Don't waste another minute!
Say goodbye to underwhelming social media and hello to a vibrant online presence that captivates your audience and sets you apart from the competition.
Don't waste another  minute stressing about your social – just look forward to the transformation.
Customization and Pricing
Your business and goals are unique, so I will tailor-make a management service for you. The investment is from just £500 per month.
I also offer customised services to ramp up your impact online, including:
'Julia is a great asset.
She has been supporting me with my social media marketing for over a year now and
has made a real impact.
She has consistently shared content on all of my social media profiles and it has
generated tangible, measurable results for my business.
Julia took the time to research my sector and my specific audience so that we could
agree on a strategy before work started.
She has made sure that detailed tracking was put in place so we can now measure
the effectiveness of not just each channel but each individual post.
This has been invaluable in reviewing the results from my launches – to which
organic social media activity has contributed significantly.
Julia is great at repurposing all the blog and podcast content I've created over the
years to ensure this continues to work hard for my business.
Julia has been adept at explaining changes in social as we work together so that I
have been fully aware of the facts that matter.
I highly recommend Julia to support your marketing strategy, discover strategic
engagement opportunities and/or for a fully outsourced social media service.'