During one of my busiest weeks for leads I took an hour out of my time to undergo some social media training with Julia. Despite being swamped with work, it was one of the most productive hours I have ever spent. Julia's social media training means that I shall now always be able to generate relevant and good quality leads, even at traditionally quieter times. An hour spent with Julia is real time spent working on your business rather than in it. I have no doubt that I shall see the benefits of Julia's training time and time again over the next year.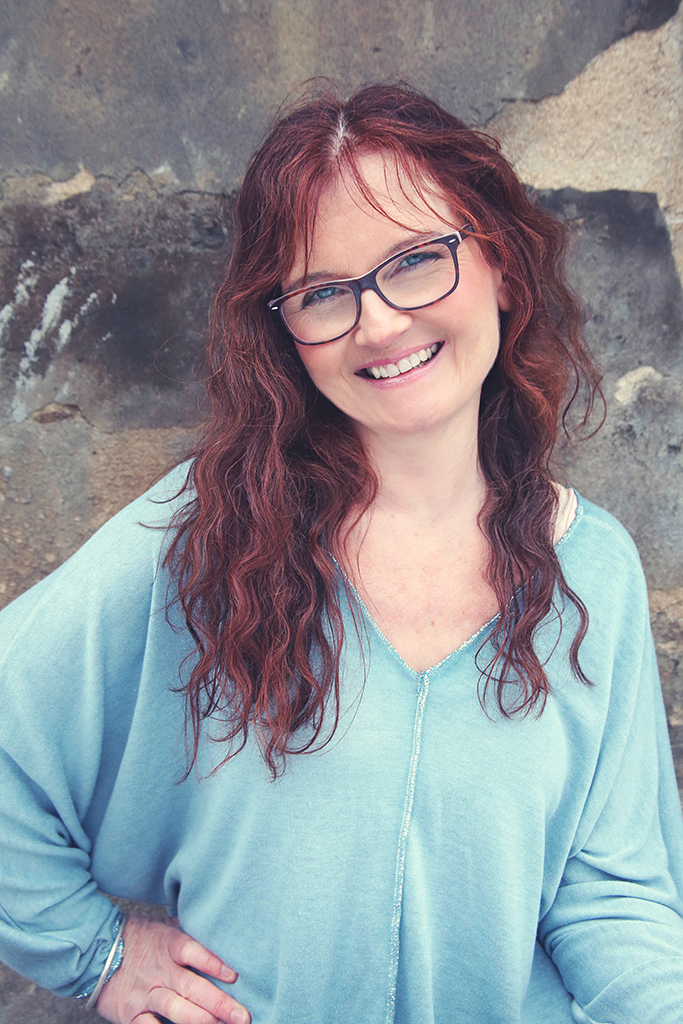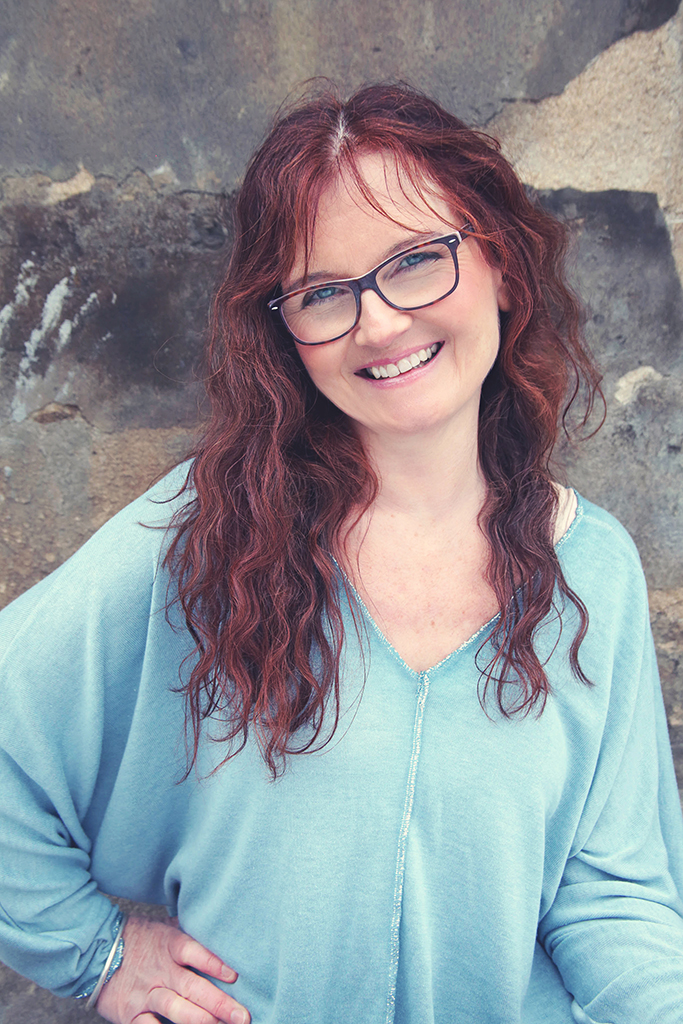 I had a wonderful, satisfying face-to-face experience in my social media training session with Julia. We were able to work through my internal blocks and come up with a do-able and progressive strategy enabling me to move forward and create content that is professional and engaging. Julia has a wealth of knowledge of the wide weird world of social media, is so easy to talk to and she really listens. I would highly recommend her for anyone who is ready for that spark to get involved in social media. Thank-you Julia!'
'Julia is a smart social media and digital marketer. Sound knowledge and superb application. She understands her audience and will ensure the application of knowledge is relevant to their sector. I'd highly recommend Julia for training projects.'

 'I recently made use of Julia's outstanding experience and skills in delivering a social media marketing workshop.
Julia was thoroughly professional, sharing her knowledge freely and engaging the participants throughout.
The workshop went so well that I further engaged Julia to lead two more, with equally outstanding results. I recommend Julia most highly. ' 
Oh my – I have just finished a training session with Julia with my Creative Business Club. BrambleBuzz is the perfect name for her business as I am buzzing with ideas and inspiration. Julia shared exactly how we can easily create engaging content to improve our social media organically. Julia was extremely generous with her sharing knowledge and broke everything down into easy steps. My Club members are over the moon asking me to pass on their thanks and appreciation.
I recently used Julia to run a one day social media training course for my team. The brief was to deliver training that would not get too complicated and which taught my team how to maximise the benefits of using social media in less than 30 minutes a day. Julia is a passionate instructor and she engaged with the team extremely effectively. Expert in her field, she totally delivered on the brief and then some. We all left the day with a clear understanding of the massive benefits of engaging people using different social media platforms and loads of great tips on avoiding wasting time on stuff that won't work. If you need someone to help you deliver training to you or your team, then Julia will deliver for you in spades. Thanks Julia, we will be back for more later in the year! 
We have worked with Julia recently to create and deliver sector specific training on a range of social media topics to our customers (vets and vet nurses). This training included both face to face presentations and webinars. She is a pleasure to work with and clearly has detailed knowledge of the subject matter. Julia was able to create content that is tailored to the needs of our target audience, and also deliver it in a clear and compelling way, so that our customers could easily see the relevance for their own business. Feedback on the quality and delivery of the training has been excellent: "I have to say these webinars have been really good and quite frankly were a better summary of exactly what a vet practice needs than the specialist courses available – simply because they clearly speak from practical experience of what works well for vet practices". "Thanks very much, very helpful webinars and really motivating me to get out Facebook page going". 
I highly and warmly recommend Julia to anyone who feels lost in the world of FB marketing and like me just needed a big nudge towards actual results. Before I worked with Julia I was pretty much at a stand still with my FB ads – I had tested a few things but never got much response and really did not know what to do next. Julia's guiding is clear, full of information and great advice, and focused on what you need to do to get the results you want. And she really knows her stuff because once I published my ads after working on them together I have had a constant flow of interest, comments and significant percentage of leads visiting my pages. The knowledge she passed on to me has made me feel empowered enough to now easily play around with it myself and I know where to look and what to do to improve things myself! Thank you Julia – you are a star!
'I took Julia's 5-day Instagram Stories and Reels course. It takes you from being overwhelmed by fear to being overwhelmed by ideas. She was wonderful, warm, practical and action-minded. I immediately put her teachings into practice and, lo and behold, I got 1000€ in sales, and that was just after Day 1!'

Julia has a in-depth and practical knowldge of social media for business This is why we asked Julia to help train some of our franchise owners. We had been let down at very short notice and Julia put together and delivered an excellent bespoke training event. The delivery style was professional and engaging. The content was highly relevant and covered the different levels of knowledge of the attendees. Julia has also helped out with delivering social media campaigns for us. We all learnt a lot from working with Julia and it is always a pleasure to work with her.
Julia presented a half day workshop to our Committee at very short notice. We were a mixture of experience regarding social media and Julia did a great job of upskilling all of us. Some attendees had no knowledge of different platforms, whereas others had used them for personal reasons. We all left the session with a good knowledge of the main platforms, along with their value. Julia was able to provide us with hints and tips to make our lives (professionally and personally) much easier and bring additional benefits to our roles – again paid, and voluntary. Julia brought her experience and knowledge to us via a presentation, but she embellished on this throughout and encouraged interaction – she answered all of our enquirers and we got more out of it than we had thought. Julia was very likeable and really warmed to our group.
Julia presented on social media at our regional conference and managed to convert the vast majority of an initially very reluctant audience to this 'new' idea! This led to a training workshop specifically about Twitter which was very well received and has really helped kick start our regional social media presence. Building Control in the South West is finally open for business via social media – Thank you so much Julia
I loved working with Julia on my Facebook advertising strategy. I love Julia's detailed and analytical approach. What I really appreciated most is that she looked at my business as a whole … not just the services I wanted to promote through FB advertising. She got me to think about the big picture, not just the small detail. Julia is just so helpful and always willing to answer.
To say I was nervous about employing a Facebook 'Guru' was understatement. There are so many so called Gurus cashing in on Facebook it was difficult to know who to choose. However I followed Julia Bramble's posts and liked what I saw. What Julia says is straight forward and without the hype. Julia has spent time, a lot of time, analysing Facebook, its trends and most importantly what works. Julia has a similar ethos to me and her training, guides you step by step through the initial maze of Facebook Ads – in fact its a comforting to have her at the end of the phone or email or indeed on Facebook messenger should I have a query. What impresses me most is Julia's grasp of what works for me and my business and that of my clients. It is all varied and different. Facebook is not about quick sales it is about building relationships and encouraging people to buy. Julia helps you through this in planning your ad campaigns, creating targeted audiences and analysing results. I have had two full days of training with Julia and a full day divided into hour long sessions via Zoom. This works brilliantly and each time Julia sparks new ideas in me for my business and that of my clients. Her service is invaluable to me and worth every penny of her fees. I have to say Julia is not the cheapest but basically you pay your money and take your choice and my choice would be Julia Bramble everytime! 
'Julia provided two online social media marketing workshops for Directors and staff members from two related geoscience training and tourism start-up businesses, GeoLogica and GeoCultura. She provided extremely relevant and insightful advice regarding our historical efforts in marketing, how we might think about things differently and what different actions we could take in order to achieve more effective results. The feedback from all the attendees was very positive, everyone felt that they learned something valuable from Julia's workshops and they also liked her straightforward advice grounded in her deep experience of working with similar sized business with limited time and budget for marketing. We have now started to implement some of Julia's suggestions, both in our approach to Social Media and also in embarking on paid Google Ads for the first time. Thanks Julia for two great sessions.'

'Julia delivered an amazing training session, packed with tips on all-things Facebook. If you're trying to up your Facebook game, you got the right person!
It was lovely working with Julia, even with a fairly short preparation period, she delivered a brilliant session for our community. She used a lot of examples and packed her session with many practical, step-by-step and detailed tips!
I'm looking forward to working with Julia again in the future. She's a great trainer and an experienced social media expert. It was a great pleasure to work with her!'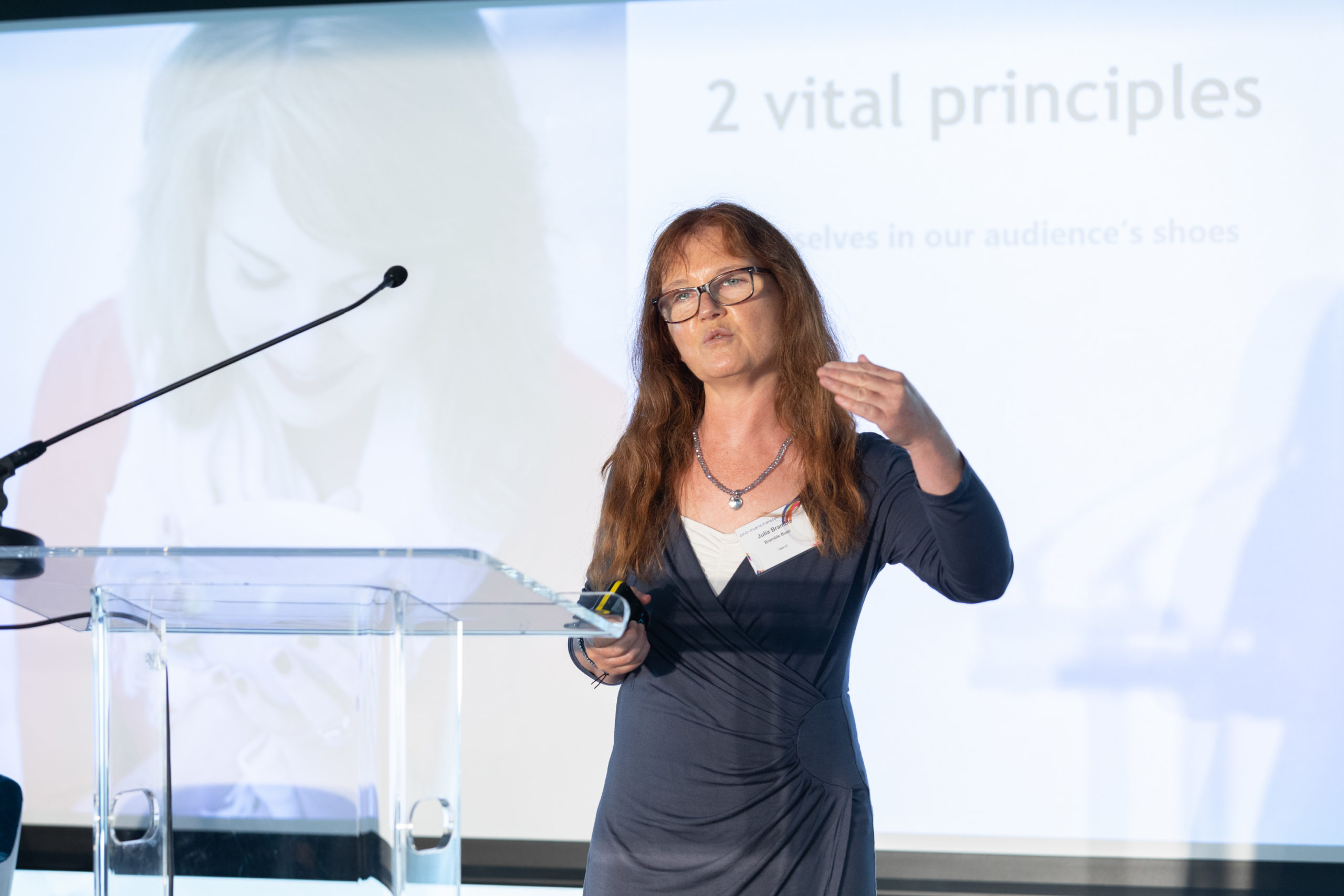 'I  cannot recommend Julia enough for her professionalism and ability to teach whilst also being a great encouragement for really stepping outside of your comfort zone.
Her Reels and Stories Training is perfect for anyone who is just getting started with the platform and wants to gain knowledge on understanding how they can be used to promote yourself and your business.
I already had the technical ability to make Instagram Reels & Stories but Julia's training goes beyond that as she encourages you to try things you hadn't though off before to make a real impact on your marketing.
Since enrolling on the course I have produced  Reels that I can say I feel much more confident with than before joining the course. Julia certainly makes your marketing simple and for that I cannot recommend her enough!'

Julia helped enormously to demystify the workings of social media, her training sessions were informative and very useful in putting together our social media campaigns
Julia is an expert in the field of Social Media. Her knowledge of the subject is first rate and her ability to help people understand and implement social media and all its nuances is outstanding. If you haven't hired Julia yet for presentations on the subject, then please do so. You will not come across a more learned individual on the topic, nor such a spectacularly popular presenter. Thank you Julia for everything you have done and are doing to help us grasp and benefit from this ever-changing industry!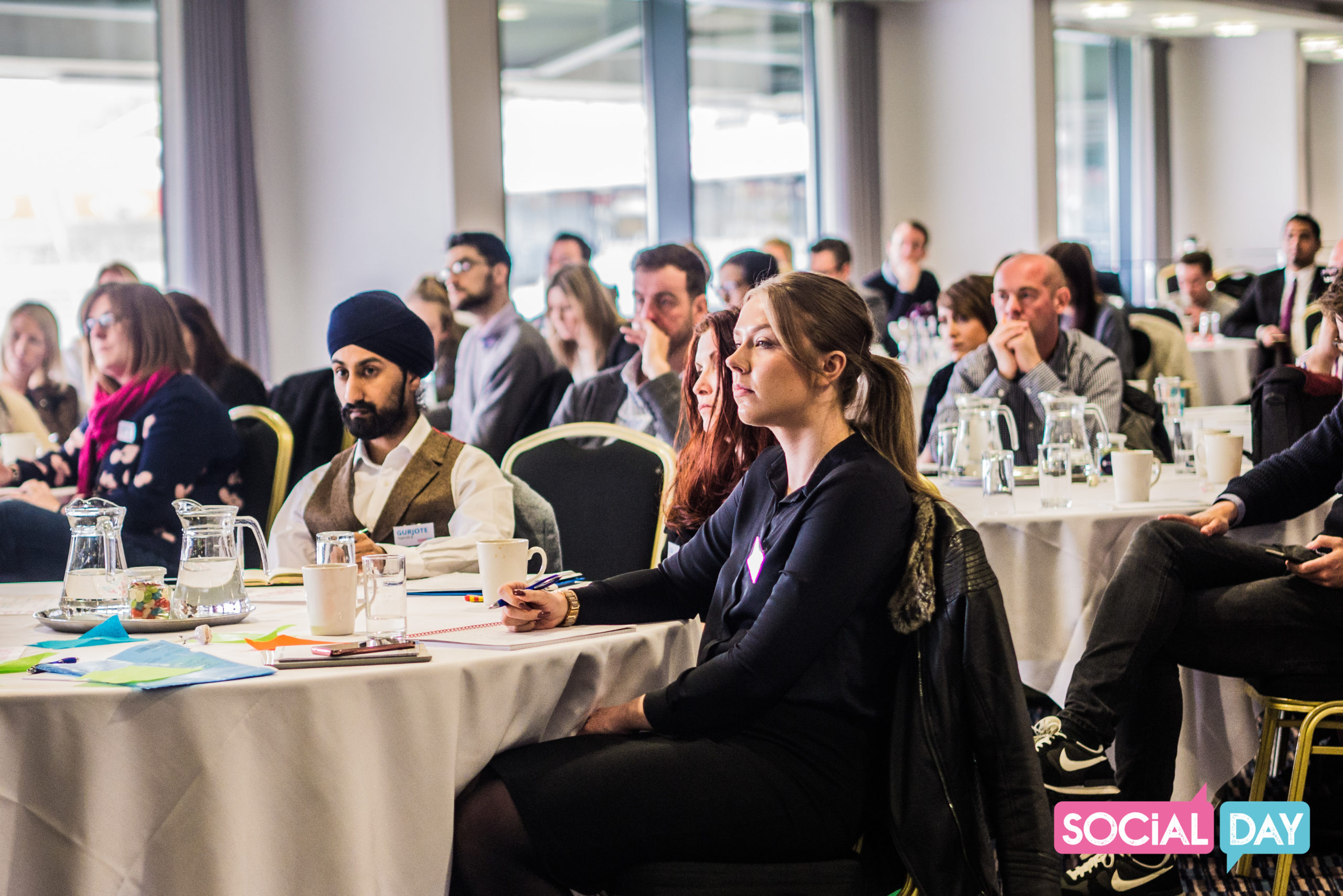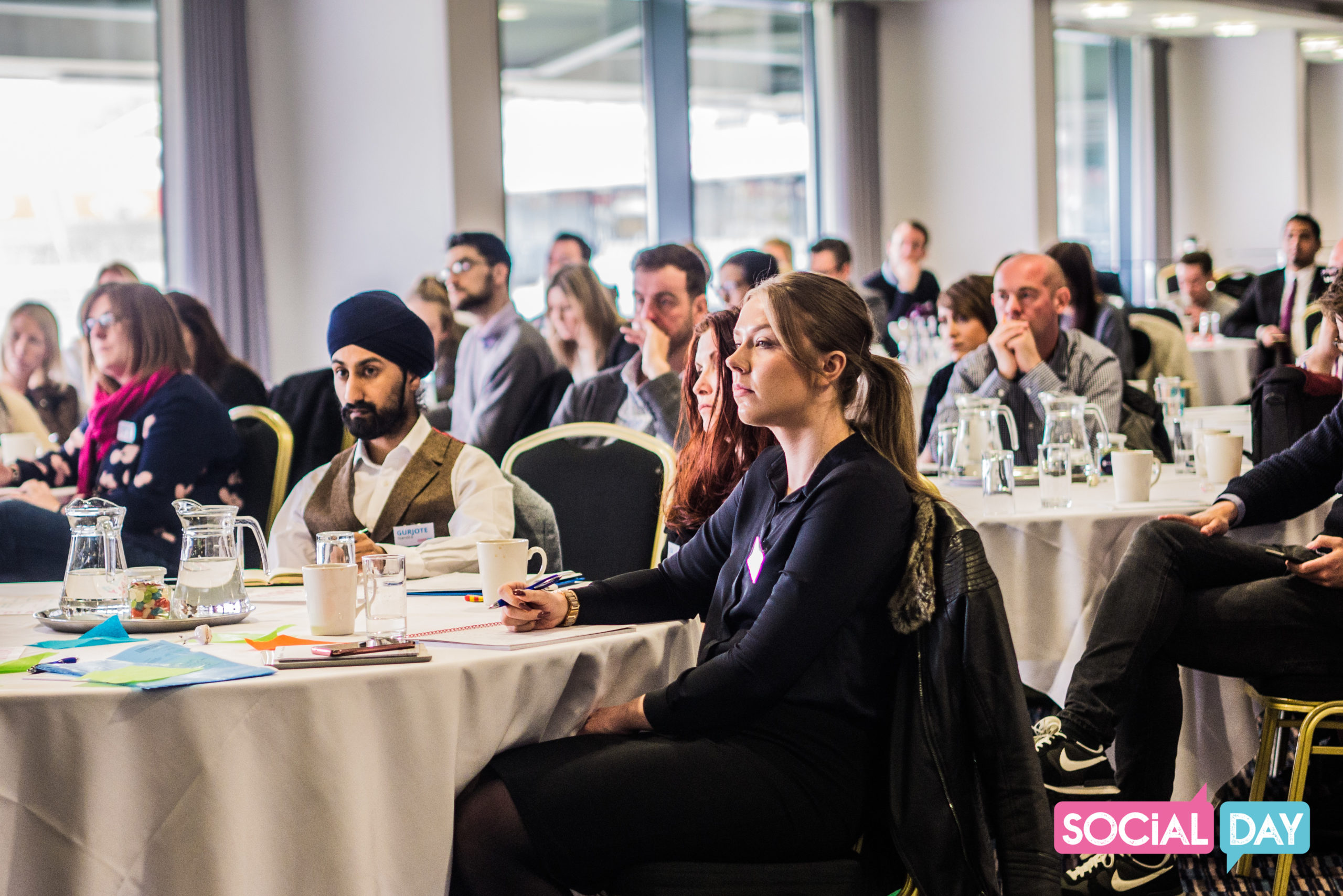 Julia is extremely knowledgeable in her area of expertise and is great to engage with – she's happy to have a solid day of 'push on through' to make sure that you reach your goals and come away with enough knowledge to implement the strategies you've previously agreed. Unlike other 'experts' Julia really does walk the talk and clearly makes the effort to be current and up to date with what's trending. Would happily recommend!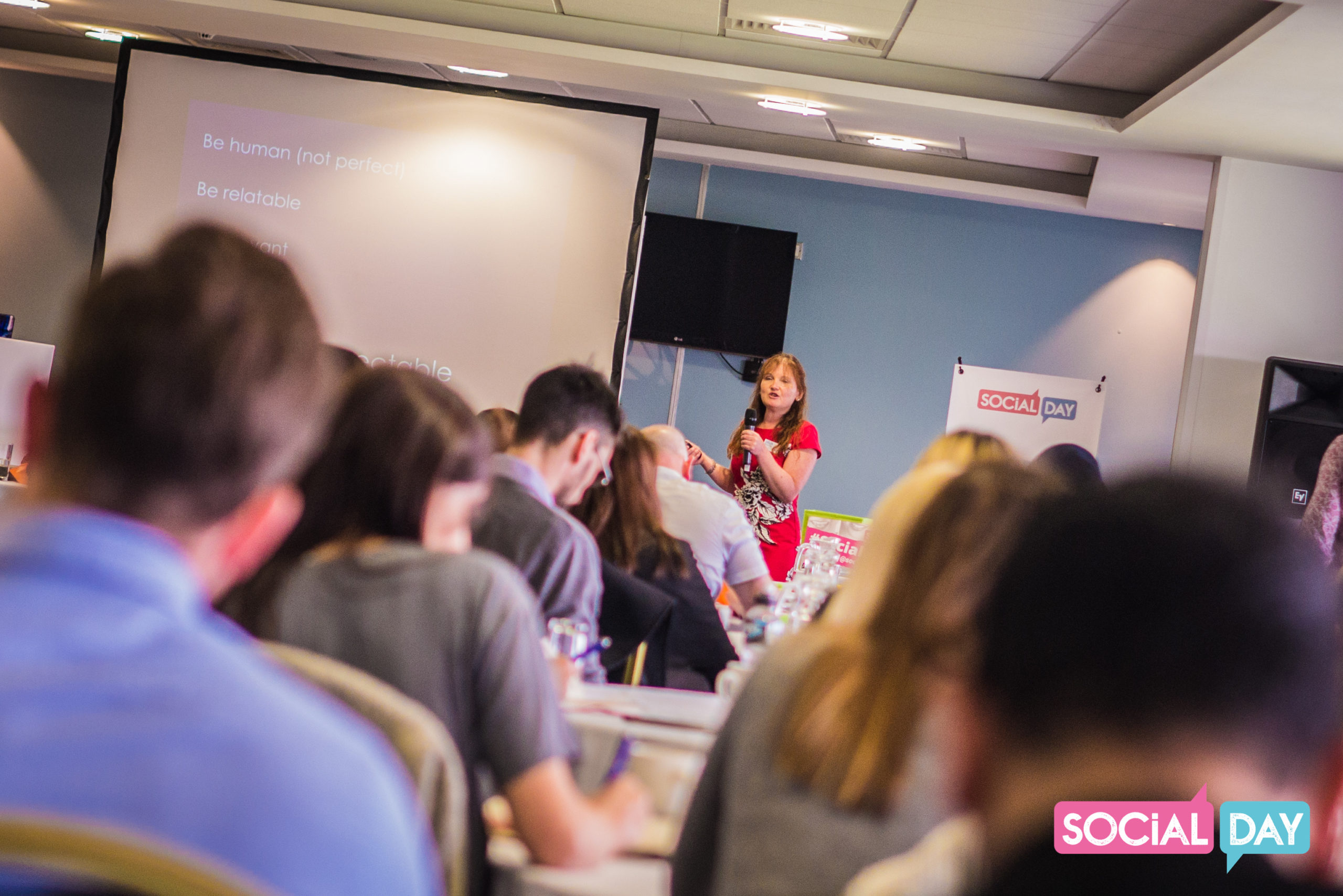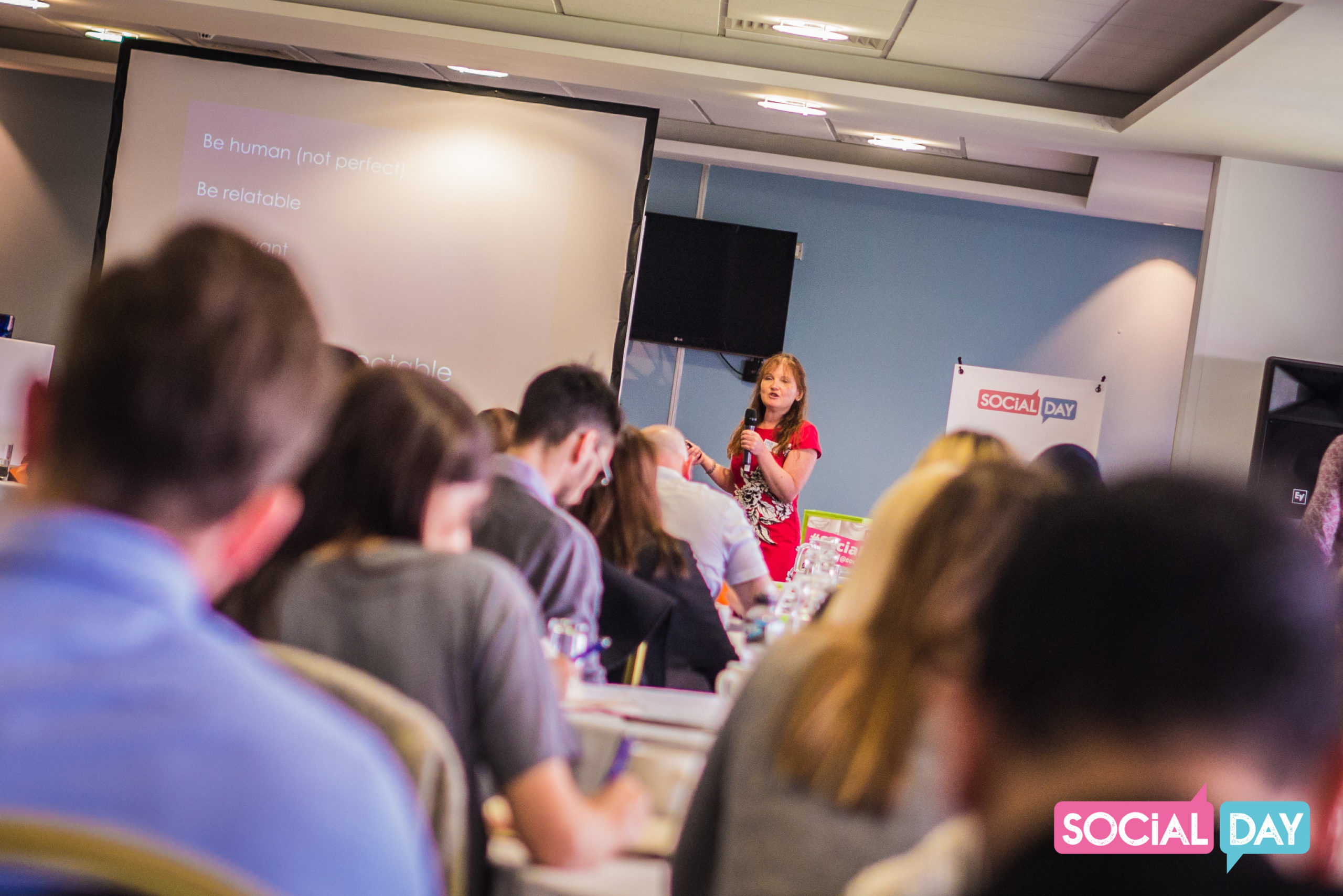 Julia is my go-to expert when I need a strategic sounding-board for social media, and is an absolute genius when it comes to impactful Facebook advertising. Rare are the experts who truly tune into their client's world, aims and needs, and understand the importance of crafting an approach that is truly aligned to brand and values – Julia is one such rare gem in the world of social media marketing. If you're looking for a social media strategy partner who will deliver and walks the talk, Julia is your woman!
I first met Julia at Social Day Birmingham in 2017 – I was an attendee at the event (I'd never been to anything like that before) and Julia was the opening keynote. I was drawn to her instantly, she has a very kind, warm, friendly style of speaking and she certainly knows her stuff! During her talk, she asked for a volunteer and I was the lucky one that was chosen! Watching and interacting with Julia that day sparked an interest in Social Media and speaking, she was truly inspiring! Fast forward two years and not only have I spoken at events, but I've also run my own conference (FINE – Fitness Instructors Networking Event) and Julia has become a great friend whom I know I can go to for support and guidance! Promoters, you definitely need to get this lady on your speaking line up, she's incredible and she changed the direction of my career!
Julia has been a great help in moving my brand forward, being the social media voice in my ear when I've needed it and helped with the social media strategy I'm using. For example we set up and ran a 30 Day Parenting Challenge together, getting over 100 parents on board with Julia maximising the results of the advertising for it. Thanks Julia!
@JuliaBramble fabulous session on FB Ads #Atomicon19 thank you
Great @Merial breakfast meeting with @JuliaBramble today, thanks for using our content #spvsvpmaCongress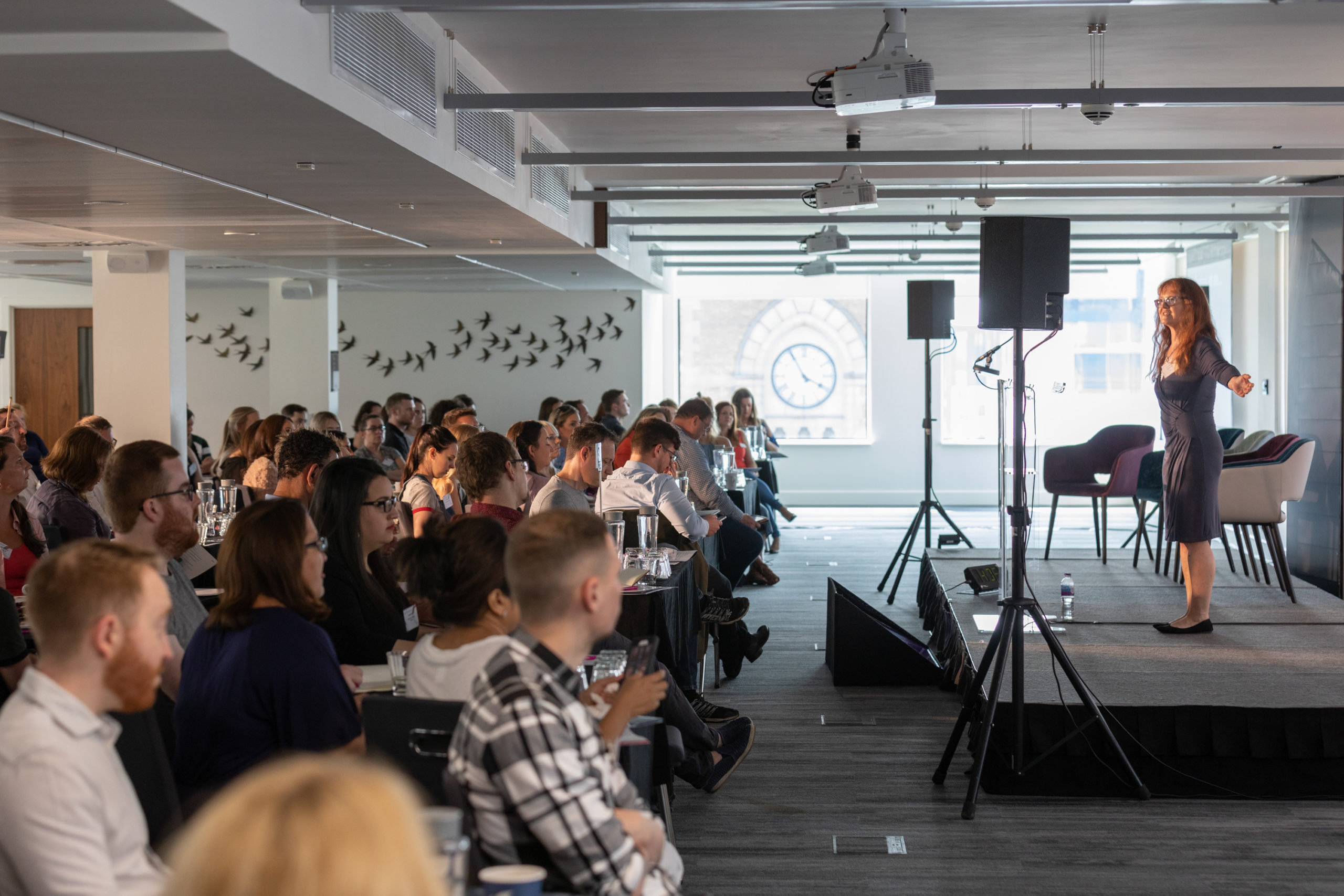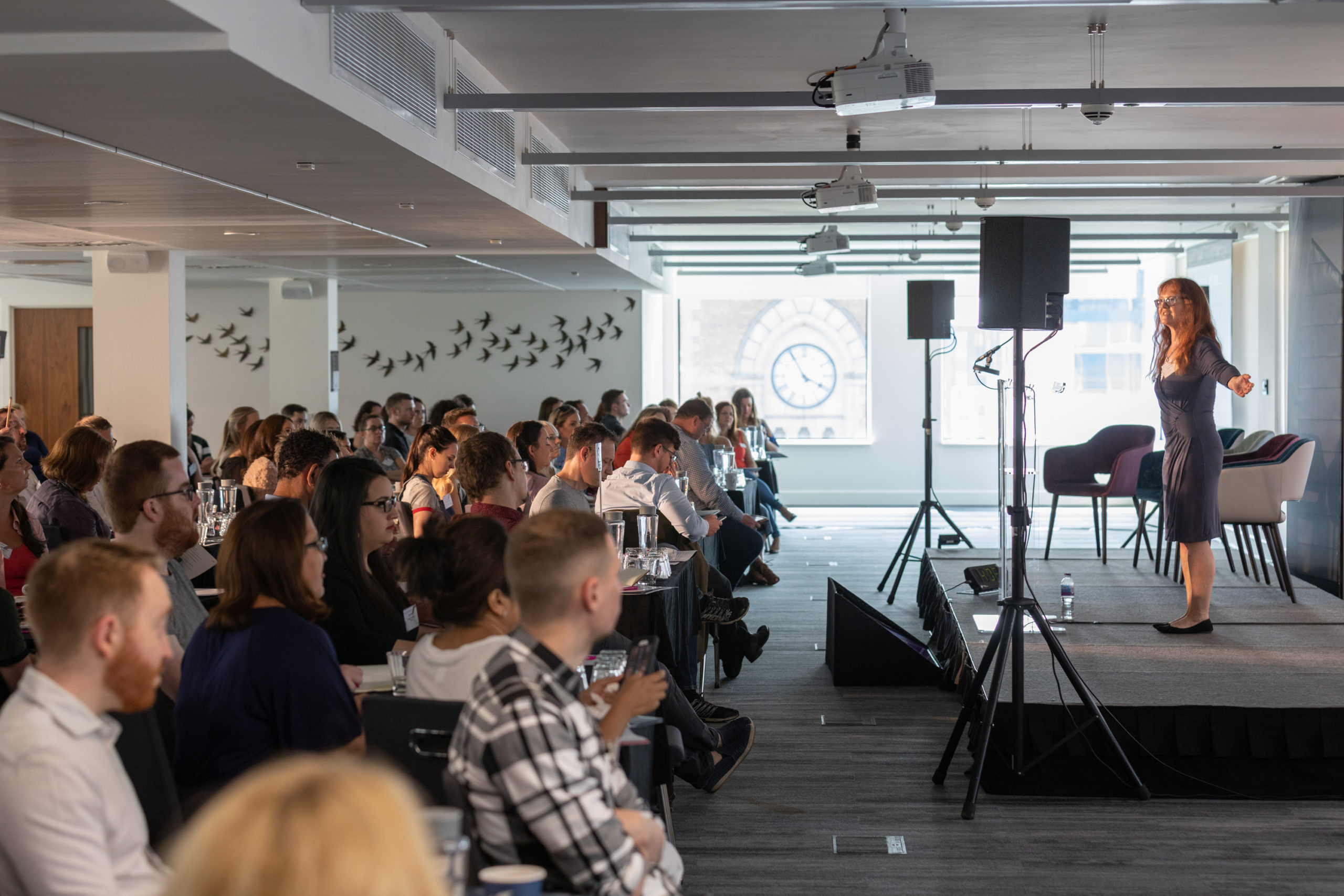 Great Social Media workshop today by @JuliaBramble for @Merial thank you!! #MyFirstTweet
Hi Julie, Thank you so much for such an inspiring and informative talk on Facebook advertising that you gave at the Publishers Conference last week. I really did enjoy it although I'm not a magazine publisher (yet). I know I can put it in to really good use with my complementary health businesses. You really do have a great gift in explaining things step by step, it was fabulous, I was telling the business group that I am a member of all about this morning. If you are ever coming to Scotland to do some work, would you let us know and I will see if the group could maybe book you in for a slot too. Thanks again and I am going to download your free guides as well as I am keen to see what else you can teach me, I'm hoping to find a few hours this weekend to set up an advertising campaign for Food Intolerance Testing. Thanks again, Rosemary.
I'd like to say a huge thank you for your fantastic presentation. I have been wondering for a while how to use my Facebook page to reach potential advertisers and now I have lots of great ideas AND a way of implementing them.
Many thanks in advance for sending me the slides
Best regards
Sophy Hazevoet, Tulip Publications
Great session on Facebook Ads today by @JuliaBramble At the @AOIMPglobal conference. Nice to see you Julia!
Of course I can
Julia's talk was so concise and easy to follow. Whether you're a novice or you know your stuff or somewhere in between (like me!), Julia didn't just highlight some great strategies she took us through it step by step. And it wast boring! Every excuse we could possibly use for not getting round to doing things, was addressed. That's a lot of energy to out into one talk. I am now taking Julia's advice and setting up my own lead magnet, because really I had no excuse not to. Julia made me feel like it was a walk in the park and that I can do this. Sometimes, all I need is motivation, but that's actually a lot harder to give than you think. Julia's dynamic, energised talk left me feeling confident that this one workshop will affect my business in a big way. I highly recommend.
Steph x
I was fortunate enough to have Julia present at an event I recently organised (Ladies in the Marine Industry) as one of the key speakers. Julia was easy to deal with, an excellent speaker and tailored her expertise to our audience to make it very relevant. As a speaker Julia was warm, engaging and very knowledgeable. I have no hesitation in recommending Julia and very grateful to have her attend our event.
Julia has spoken for me at 3 Social Day events and at the last event in April, she was our Keynote speaker. I trust Julia as a speaker as I know she has the knowledge and the skill to deliver a great presentation every time, in fact: Julia is due to speak again at a new event called Kickstart Social media next month on the topic of Facebook Ads for business. I love Julia's energy as a speaker, her knowledge and experience is vast and her ability to be creative and think on her feet is amazing to behold. She is a supportive event speaker who tends to recommend the events to her own community and is very open to sharing her knowledge through Livestream and interviews pre-event. If you are looking for someone who will deliver a no-nonsense talk on social media and the subjects surrounding it, with no jargon and in an educational yet inspirational manner then Julia is your speaker. I will always recommend Julia as a speaker or workshop leader because she is honest, trustworthy, knowledgeable, enthusiastic and very experienced.
Thank you Julia for all your help developing my business. Your a font of knowledge and your coaching has been invaluable for me moving forward. I loved meeting you at the SheerSense seminar last year and I learnt so much….. throughout the year I've enjoyed your lives and the push forward you gave to go out of my own comfort zone!!!!! Ty xxx
Julia gave me a call when she heard that I was struggling to promote the street where my business is based. She listened patiently to my ramblings, asked a few key questions and, as if by magic, came up with a number of simple recommendations that have proved to be extremely useful. In summary, Julia is a bit of a genius at coming up with suggestions that both suit her audience AND get results. Highly recommended!
Julia has been a Social Media revelation for my business! I was needing some outside eyes to create my own social media strategy and wanted a real expert who knew the 'what' as well as the 'how'. During the session I gained fantastic & easy-to-use knowledge from someone who breathes social media and understood my business needs exactly. Julia's support has been a real asset. Highly recommended.
Julia came to my notice through an Evening Standard article on social media and when I contacted her to invite her to speak at one of our Discovering Futures conferences, she agreed immediately. Julie knows her subject well and is an engaging speaker. She is also very friendly and approachable and our delegates gave her very high ratings. When seeking social media expertise, Julie is the perfect person to ask.
I attended a talk Julia gave about communicating with customers which was insightful and useful. She has an open and friendly style of delivery and is good at getting the audience to participate.
Julia is an expert in the field of Social Media. Her knowledge of the subject is first rate and her ability to help people understand and implement social media and all its nuances is outstanding. If you haven't hired Julia yet for presentations on the subject, then please do so. You will not come across a more learned individual on the topic, nor such a spectacularly popular presenter. Thank you Julia for everything you have done and are doing to help us grasp and benefit from this ever-changing industry!
Julia gave me a call when she heard that I was struggling to promote the street where my business is based. She listened patiently to my ramblings, asked a few key questions and, as if by magic, came up with a number of simple recommendations that have proved to be extremely useful. In summary, Julia is a bit of a genius at coming up with suggestions that both suit her audience AND get results. Highly recommended!
Finally I've met someone who understands my needs with social media. I already had so much of the basics down, but found it really frustrating to put all my ideas together into a coherent and logical strategy that could be easily implemented. During the 4 hour 1-to-1 session with Julia – she helped me to get right to the bottom of my ideal client's needs – building a strong audience to target. This has been my toughest challenge – and Julia made the whole process enjoyable – leaving me with some real direction to implement my strategy. Being able to lay everything out on the table in person is highly recommended – I've been able to piece together all the most pertinent parts of my business into a plan that I can't wait to put into place. It's taken so much stress and worry away from 'How on earth do I put all my ideas across to my potential clients?' and focused my strategy into a streamlined system that I know will deliver results.