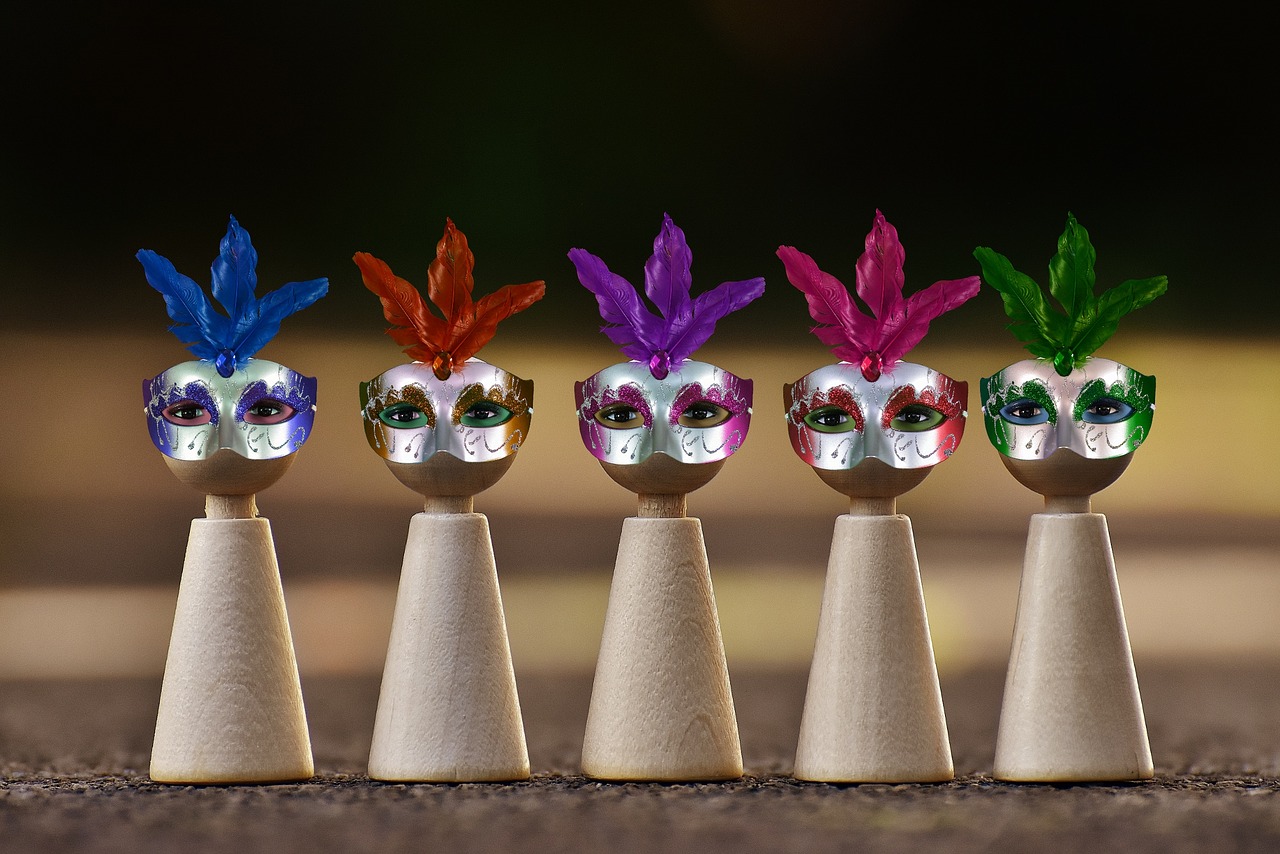 Are you using Facebook Live to attract new leads, enquiries and customers to your business?
Or are you putting off getting started with Facebook Live because you're not clear on how you can best use it for your business?
If so, then you're in exactly the right place for some inspiration and encouragement to make the most of this amazing tool! Read on!
Facebook Live hit our screens about a year ago amidst much excitement – now we had a tool that combined the ability to interact directly with our audiences in real time with the massive reach of Facebook and the seemingly bottomless pit of appetite for video on social.
It still offers massive opportunities to businesses today – so if you haven't jumped on board yet – don't worry!
It gives you:
1. Increased reach and visibility compared with standard Facebook Page posts
Facebook's algorithm still favours Facebook Live video over other content types, so not only do your followers get notified when you go Live, your replays will also have more reach than your other posts.
Engaging content that can be used again
Once you've recorded a Facebook Live video, it remains in the newsfeed, collecting views and engagement from the replay (in fact, most Lives will attract far more views from the replay than from the Facebook Live itself.)
Not only that, you now have a video that you can download, edit and share anywhere – on YouTube, cut up into soundbites for Twitter or Instagram, embedded in a blog, added to a Slideshare … the list is endless.
If you share a Live from your Facebook Page you can, of course, use Facebook ads to then promote it to exactly the audience you'd like to see it. This is a strategy that's working very, very effectively for many businesses at the moment!
A way to communicate with your audience that is totally 'real'
'Authenticity' is a huge buzz-word at the moment – people are tired of seeing glossy, manicured versions of brands and businesses – it's boring! Facebook Live streaming has grabbed attention because you're sharing real-time, unedited footage, flaws and all. You can cut through the noise of everyone else busy trying to appear perfect!
That might sound scary, but your audience will be able to connect with you much more strongly than through posts and tweets: it's worth it!
You can livestream from your Facebook personal profile, your Page, or into a group, from your mobile or, now, from a desktop, which opens up even more possibilities!
Having said that, already our Facebook newsfeeds are filled with 'talking head' livestreams, of varying quality. In fact, during a recent (lively) Facebook discussion on the future of marketing, my colleague and world-renowned marketing expert Mark Schaefer ( https://www.businessesgrow.com/) commented:
"I think "Live" is overrated. How many times a day do we want to hear somebody babble from a "coffee shop or playground?" I mean a steady diet of that would be deadly. There is already too much of it and it could have the potential of ruining Facebook."
And many would agree!
So – how else can we use this amazing tool, Facebook Live, to attract, connect and most importantly, engage with our audiences?
As you know, just talking about your products or services all the time is going to bore the pants off people. Instead, think of ways to attract the right people for you,  bring your community in towards you, to draw them closer, to make them feel special and, to encourage them to respond to you.
In case you're about to give up reading, thinking that sounds like a load of woolly gumph – stop! I've got some great examples of how you can do exactly what I'm suggesting – listed right below!
If you implement any of these ideas – or use them as inspiration for ideas of your own, then you'll be tapping into the potential for very quickly creating awareness, building relationships AND reminding people about what you do and why you're different! Howzat?!!
So – here we go:
Share what inspires you
Let people into your world and tell them what books you really rate, which experts you follow, or what inspires you (it could be your surroundings, or music, or a cause …)
Tell your story
Why do you do what you do now?  This could also work well when shared by key staff in your organisation. Everyone has a back story and your business personality will be shaped by the stories behind you and your staff.
Interview experts and/ or Q&A session
A similar approach – but not the same – would be to interview experts within your sector and ask them the questions you know your audience would love to know (if you promote this well beforehand you can encourage people to send in questions, making the interview super-relevant and valuable to them.) Your audience can, of course, also ask questions as the Facebook Live is happening..
AMA
A similar idea again would be to hold an AMA  ('ask me anything') Facebook Live – where you answer questions that your audience have submitted – and continue to answer them as they post them in real time. (I would always suggest encouraging questions ahead of time so that you don't get left in the potentially awkward situation of only having a couple of people post questions in real-time.)
Share 'how-to' tips
Sharing tips on how to do something is a great way to demonstrate your expertise. We are all experts in something related to our business, whether we sell our expertise directly or not. You could shake up the 'talking heads' approach by mixing in a few slides or images, if using Facebook Live from a desktop, or by standing up and drawing a diagram or chart as you present.
Demonstrate 'how-to'
If possible, demonstrate how to do something by sharing a Facebook Live of you doing it – this could be anything from sharing a cookery tip, to woodworking, floristry, exercise, music-making, or online stuff such as web design.
You could extend this idea further by livestreaming how to use your product effectively – or show novel uses for your product. (Give your customers extra attention by giving their ideas a mention in your Live, with credit, of course!)
Showcase your staff skills
Take the idea above one step further – have you got a member of staff who could share a live demo? Maybe you own a restaurant and have an amazing chef – why not share a series of Facebook Lives where your chef shows the audience how to cook some of the favourite items on the menu? Maybe you have a bar with a bartender who's a whizz at cocktails? How about some Facebook Live demos to share their special tips?
Maybe you have a garage with a technician who's happy to go on camera sharing basic car maintenance tips that your audience would find really useful? Great Facebook Live material, especially as most other garages wouldn't have thought of doing this (and even if they had, they probably wouldn't do it!) (Again you can go out to your audience for suggestions of topics to cover.)
Take them with you
Are you a retailer? Instead of just showing your audience your shop or your products, why not take them on a trip with you when you go to source your products? Over a series of Facebook Lives you could explain why you choose specific products over others, or why you work with specific suppliers. You could even showcase them (your suppliers) and share their story.
If it's appropriate, you could encourage feedback that helps you choose which products to actually stock!
Share the production
Do you manufacture your own products? Show your audience how it's done! Most of us have no idea of what actually goes into a product being made – from inception and design, through market research and prototype and quality testing to full-on production. Any (or all) of those stages could be a great focus for a Facebook Live.
Share the places you go
Do you get to visit amazing or interesting places in the course of your work? Show your audience! Tell them why you find them amazing or interesting, or share a part of their story.
Or maybe you go to events – how about livestreaming from them (if you're allowed to, of course.) Don't just give a quick scan around the room – add more depth by introducing others at the event who are happy to share why they are there.
Invite them to your launch
Are you launching a new product or book? Your audience would love a sneak peek before the general public (or your invited guests!) Bring them along to the launch event with Facebook Live and make them feel special! (Remember it's all about how you make people feel when you're building those oh-so-important relationships!)
Once you get going, you'll probably find you have masses of your own ideas – why not brainstorm a few with your staff or colleagues?
Would you like all the info in this  blog in a printable form, with bonus info to boot? Just  Click here to get your pdf  – or click on the image below:
:  
The list of ways that you can use Facebook Live is endless! If you're still feeling more terrified than excited,  just remember that a Live doesn't have to last long, and, as you'll see from my list of ideas, you don't even have to show your face if you're feeling super-shy! But, as with any other content, some time spent brainstorming and planning will pay big dividends!
There aren't any rules, apart from not playing music you don't own the copyright to in any part of your Live (Facebook are strict on this.)
My other top tips are:
1. To engage your audience, jump into the content quickly – don't keep people hanging around while you waffle on, but allow for the fact that people will join throughout your livestream! 2. Encourage people to post questions and respond to them either during the Facebook Live, or catch up with them afterwards. Include a call-to-action at the end. What do you want your audience to do next, or where can they get more information? It could be as simple as asking them to share the replay, or to watch out for your next Live.
2. Encourage people to post questions and respond to them either during the Facebook Live, or catch up with them afterwards.
3. Encourage your viewers to share your Live
4. Include a call-to-action at the end. What do you want your audience to do next, or where can they get more information? It could be as simple as asking them to share the replay, or to watch out for your next Live.
If you want to catch me Live, I'd love to 'see' you!
I co-host a weekly Facebook Live 'show' with Ian Anderson Gray every Monday at 2pm (GMT) called Free Range Social. We cover all things social and online marketing in our own quirky way – trying to make it fun and accessible to everyone! Come and catch us live or watch our replays over on our Facebook page here: https://www.facebook.com/FreeRangeSocial/

What's your experience been with Facebook Live? Do you already create Lives? Or do they strike fear and trembling into your heart? I'd love to know your top tips, greatest fears, or questions – just post them below (or feel free to message me on social if you'd prefer!)
(Photo credit: https://pixabay.com/en/users/Alexas_Fotos-686414/)