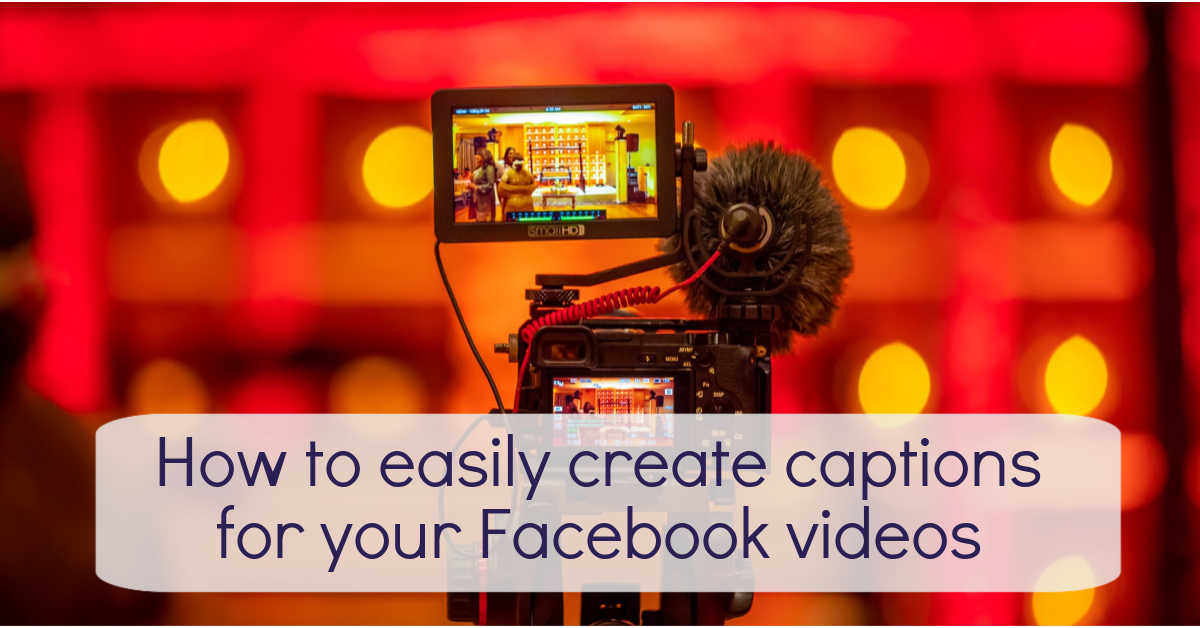 There's been a huge surge in the popularity of video marketing recently – and sharing Facebook videos is a great way to raise visibility and attract engagement (as discussed here.)
However, we also know that over 80% of people watch Facebook video with the volume off, so to make sure that the message in your video gets across, it's essential to use captions.
That doesn't mean that you need to splash out on expensive software or fiddly apps though – Facebook has an inbuilt tool to add captions for you.
Whether you've already uploaded your video to your Facebook Page, or whether you want to add captions when you're uploading your video to Facebook, their inbuilt tool is fab – quick and simple to use!
The problem is that many people don't know it exists – as it's tucked into the video editing options on your Facebook page.
So, after a few requests, I created a short video to show you how to easily create captions for your Facebook videos – whether they are videos you've uploaded, or Facebook live videos.
Here it is:
I hope you found this helpful!
I'd love to know if you're going to go and add captions to your Facebook videos now – please let me know in the comments!
Thank you!