Why a multi-faceted social media strategy?
As business owners and marketers, with pressure to get everything done as quickly as possible, social media activity can sometimes feel like an added burden , rather than an opportunity.  And with so many social networks available, it can be very tempting to view each one as another space to 'share my stuff' in the hope of attracting new leads and customers. A smart social media strategy can make all the difference.

You may have read a few blogs that say it's not good practice to share directly between Twitter and Facebook, so you craft different posts for each one, and maybe change the sizes of the images that you share. That's all great, and will definitely be helping.
However, to really maximise the time and effort you put into your social marketing,  how about going a bit deeper and reviewing how each different network, and the audiences there, could be contributing to your business growth? In other words, instead of having one over-arching approach to your social media activity, replace it with a multi-faceted social media strategy.
It's a sure-fire way to really ramp up the overall effectiveness of your social marketing – the results you get back will be far greater than ever before, and the relationships you build will be more meaningful.
So what do I mean by a multi-faceted approach, exactly?
Let me give you an example as the best way of illustrating it.

A client I work with operates in the care sector. Not only do they offer amazing care for their clients, but they are also thought-leaders within the sector and influence some of the local decision makers.
In order to grow their business, they need new clients, but they also need to balance the clients they have with the carers they have on their books, so they have an ongoing recruitment programme. They are also passionate about their work and want to spread their message about what great care looks like far and wide.

They attract new clients through word-of-mouth, and also via concerned sons and daughters (who could live anywhere.)
They need carers who live locally; they want to raise awareness of the issues locally at first and then nationally.
Their multi-faceted strategy looks like this:

Use LinkedIn to:

Raise their profile with local decision-makers, enabling them to influence and feed in their expertise, and also with key client referrers, namely solicitors.

(Tactics:
Share updates relevant to their vision, helping to educate about care options available, pros and cons, etc.
Make connections and start communication with key influencers – locally at first, then nationally.)
.
Use Twitter to:

Increase visitors to their website and enquiries from clients/ their relatives
Increase positioning nationally – and awareness of their message
Increase positioning and awareness of what they offer locally – more client referrals.
Strengthen relationships built using LinkedIn – increasing their ability to influence local decisions

(Tactics:
Share updates relevant to their vision, also local news and news from the business itself; share other people's content and also testimonials, details of events they are at, etc.
Develop relationships with key national organisations to raise their profile as thought-leaders and raise brand awareness with sons/ daughters of potential clients.

Take part in relevant Twitter chats – both national and local – to raise awareness of who they are, what they offer and why they are different.
Network with local businesses and those with large networks of potential clients, especially solicitors.)


Use Facebook to:

Encourage more word-of-mouth client attraction
Demonstrate credibility
Demonstrate just how wonderful their services are, leading to client enquiries
Show what a wonderful place it is to work, leading to carer enquiries
(Tactics:
Share engaging content (lots of images) about their carers and their approach.Share articles on care and health, and photos from events they have spoken at.
Share client testimonials
Share images of life in the office, testimonials from carers, pictures of cake in the office and commendations for special carers and images and details about their training.)

These tactics are supported by an ongoing Facebook ads campaign to attract the right type of carer – now 80% of all these enquiries are attributable to Facebook.

From this example, you can see that a powerful multi-faceted approach uses the combined power of the specific audience using each network, and the particular opportunities each network presents (for example easy real-time conversations on Twitter, or ultra-targeted ad campaigns on Facebook).  Each 'arm' of your business growth strategy can and should be supported by specific content sharing and relationship building, tailored to each network used.
Want to make the most of every moment you spend on social media? Get your free guide outlining the best strategies to easily attract leads here: http://www.bramblebuzz.co.uk/social-media-buzz-to-leads
In order to use this approach in your business, you need to:





Evaluate what factors are key to achieving business growth – and the order in which they need to happen

Establish who you need to interact with for each arm of the strategy, and build a detailed profile of each type of person.

From these profiles, work out which social networks your key people will be using –  get to know how each network operates and which features will be most helpful to you.

From your profiles, draw up a content strategy for each network – what will interest the key people you want to attract, what are your key messages, what makes you different? Also check what type of content is best suited to each network you plan to use. (BuzzSumo is a useful tool for checking what type of content gets shared most of different social networks.

Research key people you want to interact with on each network, to get a feel for what they share, the tone they use, and who they engage with, to ensure you hit the ground running.
As a broad rule of thumb –
LinkedIn is fantastic for building relationships with other business people and for networking in specific groups (local, national, or international.) Could you be using it to build a base of referrers or JV partners?
Twitter is great for sending visitors to your website, attracting attention (and PR) nationally and locally and for networking; it's also great for finding, researching and meeting new people, and growing relationships. What networks could you join that would ramp up your business growth? Which key bloggers do you need to interact with?
A Facebook Page needs some work behind it to get going, but can be a great stimulus for word-of-mouth marketing, and if supported by running ads, can be used to target very specific groups of people with a view to attracting new leads, sharing success stories, demonstrating expertise or, as demonstrated here, recruiting new staff. Who could you target with paid ads? What action would you want them to take?

Want to make the most of every moment you spend on social media? Get your free guide outlining the best strategies to easily attract leads here: http://www.bramblebuzz.co.uk/social-media-buzz-to-leads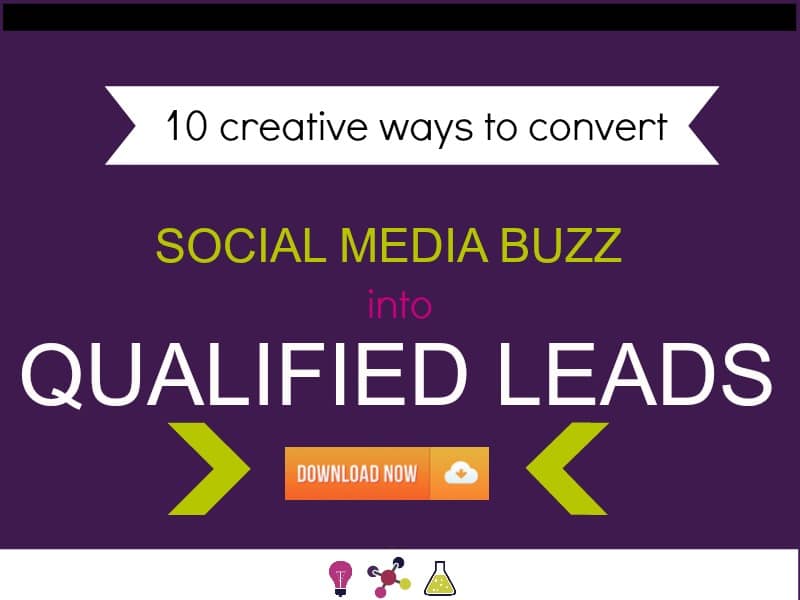 With this in mind – how can you most effectively use each social network to drive your business growth?
Are you inspired to take a different approach on different networks?
I'd love to hear your experiences and thoughts – please add them in the comments!

I